Dark side to bright minds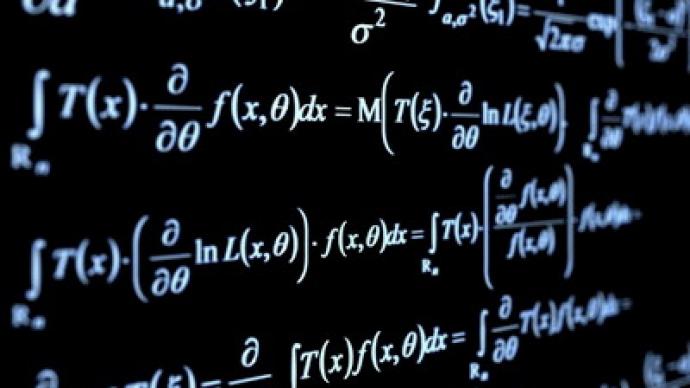 The tragic suicides of two youths famous in Russia for their success on a popular quiz show sent shockwaves through the country. Their deaths beg the question, is life harder for the most gifted among us?
A teenage prodigy appearing on a popular game show entitled "The Most Intelligent" was asked by the somewhat austere but spirited host "imagine that you're 35 years old.  More than anything else, what do you want to be?"  Without batting an eyelash, the young man simply answered "free."  Less than 4 months later, he would be dead.   A recent article in Moskovsky Komsomolets outlined the tragic life of a boy hailed as the "genius from Melitopol," a small city in the southeast of Ukraine. Sergey Reznichenko became famous after appearing on a Russian version of the UK quiz show "Britain's Brainiest Kid" at the age of 13. Many expected him to go on and do great things.  A poetry writing polyglot who excelled in mathematics and the sciences, Sergey began studying economics at the Zaporizhzhya National University in Ukraine when he was only 15 years old. However, his terse call for freedom revealed deep cracks in a young man whose genius had led him to fall out of step with the world.  Sergey's childhood neighbors described his mother as a domineering and reclusive woman who was believed to be a fanatical Jehovah's Witness. Forbidden to have friends as perennially drawn curtains cut him off from the outside world, Sergey struggled with the burden of isolation that was breed both through nature and nurture.  Learning to read by the age of two and having memorized the periodic table, he lived a highly cerebral existence with little social interaction.  One of his neighbors noticed the contrast between his life and that of the other neighborhood children.  "From childhood, she kept a tight leash on her son.  While Sergei's peers kicked a ball around in the yard, he worked from morning till night cramming math formulas to learn the fundamentals of chemistry and physics, basically swallowing a scientific encyclopedia.  She decided to make her son a Superman with unique gifts.  And she was willing to do it through any means necessary," as cited by Moskovski Komosololets daily.  When he finally broke away from his mother to attend college some 74 miles from home, he was ecstatic, the newspaper reports.  Like most rebellious teenagers, he began drinking and smoking.  But even in university, Sergey increasingly withdrew into an internal world fueled by anime and the internet.   In his last days, his friends remembered how Sergey anguished over his desire to escape the trappings of his youth: "If I were older, it would be easier to live, because now no one takes me seriously," as cited by the paper.  By late January 2011, Sergey's dormitory was mostly empty as almost everyone had gone home for vacation.  Having recently fallen into a deep depression, he increasingly cultivated illusions of grandeur.  According to a friend, on the last day of Sergey's life, she noticed how he had become more and more disconnected from reality.  "He started talking about the rebirth of a man calling himself God.  He seriously believed that the power of thought can change the present.  That was our last conversation, and in seven hours, I would learn he was gone," as cited by the daily.  Deep into the night on the first of February, after spending hours playing an immersive and highly competitive online game, Sergey emerged victorious.  One of his stunned competitors sent him a message which read "you are God!"  Getting up from his computer, Sergey walked into the corridor, broke a window, and jumped out onto the street below.  His body was found by cleaners the next morning.  A handwritten note was left in his room.  It simply stated, "I am God."Sergey Reznichenko is the second child genius who competed on The Most Intelligent to kill himself in recent memory.  Maxim Mosni also received nationwide acclaim when he appeared on the show at the age of 12. According to his friend Emma, a highly competitive academic competition known as the olympiad and low self-esteem ultimately drove Maxim over the edge.     "I know exactly why Max died…the he fact that over the last year he has not won a single olympiad. He was so worried, saying: 'I at least used to be someone who was needed because of his intelligence, and now … I did not win anything this year … I'm not very smart. Who needs me now?  Why do I need to live,'" as cited by Moskovski Komosololets.  On the 10th of May 2010, Maxim was found hanging from his balcony with his computer cord wrapped around his neck.   
The cost of genius
The story of the tortured genius is one that saturates our popular consciousness. Chess Master Bobby Fisher and the Nobel Economic Laureate John Nash both received the Hollywood treatment for the perils their brilliance brought them. And while those who survive the burden of their genius can have their stories woven into tales of inspiration, for many, the reality can be far grimmer. But what makes many of our most gifted minds go over the edge?Past studies had found some connection between intelligence and suicide levels. One of the most famous is the ongoing Genetic Study of Genius. Between 1920 and 1921, educational psychologist Lewis Terman decided to study the entire life cycles of 1,528 Californian children born between the years 1920 and 1921. On surprising fact of the study was that suicide rates for gifted individuals were three times the national average.Other studies have shown that people of greater intelligence often come from families with histories of mental illness, increasing the instances of schizophrenia and bipolar disorder.And last year, researchers at Stockholm's Karolinska Institute may have discovered the reason why. The study found that lower levels of dopamine are common among both those who are highly intelligent and those who suffer from schizophrenia.As one of the researchers behind the study ultimately concluded, the very ability to think outside of the box might come from the fact one's box was never very sturdy to begin with.
You can share this story on social media: