Russia may ban American START inspections – sources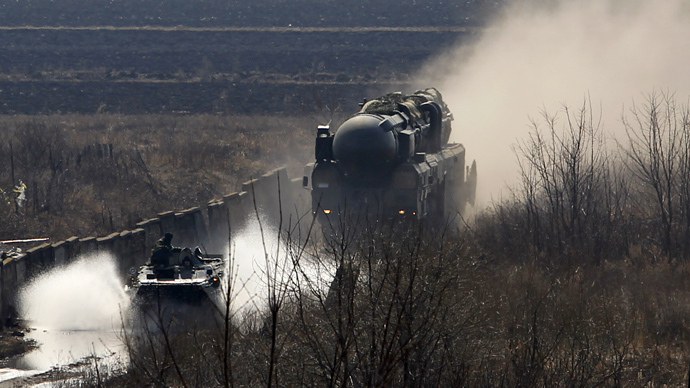 Sources in Russia's Defense Ministry say officials are considering discontinuing US inspections of national strategic nuclear missile forces, citing "lack of trust" as reason for the move. Inspections have been permitted by the latest START treaty.
Inspections of nuclear forces are the major instrument of the new Strategic Arms Reduction Treaty (START) signed by then-Russian President Dmitry Medvedev and US President Barack Obama in 2010, and in force since 2011.
In particular, the inspectors should confirm the declared quantity of strategic nuclear weapons, which according to START should be no more than 1,550 nuclear warheads on each side deployed, on no more than 700 strategic nuclear delivery vehicles.
"Because such inspections are a measure of credibility, in terms of the declared 'sanctions' on the part of the US, there cannot be any normal regular bilateral contacts in regard of the [START] treaty," an unnamed source in the Defense Ministry told several Russian news agencies.
The Pentagon and America's NATO allies announced discontinuing military cooperation with Russia earlier this week over incongruity of positions on political developments in Ukraine.
Last Tuesday Pentagon's representative, John Kirby, officially declared that the US had discontinued any military cooperation with Russia.
"We have, in light of recent events in Ukraine, put on hold all military-to-military engagements between the United States and Russia," spokesman Rear Admiral John Kirby said in a statement on March 4.
The suspension includes "exercises, bilateral meetings, port visits and planning conferences," said Kirby.
The Russian Ministry regards the proclaimed US sanctions as an 'unfriendly act' compelling it to counteract, the source said.
"We consider the unreasonable threat to Russia from the US and NATO in its Ukrainian policy as an unfriendly gesture allowing us to declare force-majeure circumstances," the unnamed official cited by Interfax news agency also stressed.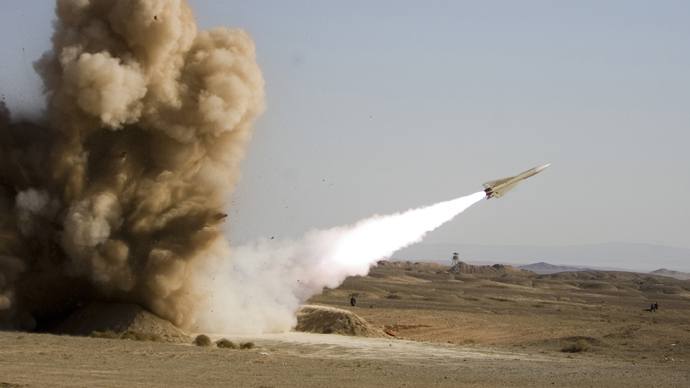 Other NATO member countries also closed ranks.
Canada distinguished itself most of all NATO member states by expelling, within 24-hours, nine Russian soldiers participating in military training.
Besides that, the US also imposed visa restrictions for some Russian state officials who they accuse of "threatening Ukraine's sovereignty and integrity," the White House stated.
On Saturday, US Secretary of State John Kirby told his Russian counterpart, Foreign Minister Sergei Lavrov, that "continued military escalation and provocation in Crimea or elsewhere in Ukraine, along with steps to annex Crimea to Russia would close any available space for diplomacy, and he urged utmost restraint," Reuters quoted a source in the White House.
EU leaders also threatened Russia with sanctions, which could include visa bans, asset freezes and various economic restrictions - unless Russia engages in direct talks with the coup-appointed Ukrainian government. The EU also stopped the already stalled visa-free talks with Russia.
Both the EU and the US halted preparations for a G8 summit in Russia's city of Sochi set for June.
On March 8, Russia's Deputy Prime Minister Dmitry Rogozin declared that after "blatant threats from the US and NATO," the "soonest possible" rearmament t of the Russian army and revival of the defense industry is an uncontroversial necessity.
Russia's NATO envoy, Aleksandr Grushko, told reporters that "sanctions are not our weapon of choice."
"Quite obviously, sanctions always stall any kind of situation. We are too interdependent, we are mutually dependent not only on our European partners, but even more interdependence exists between Russia and Ukraine. Therefore, all those who brandish bogey sanctions should, above all, think about how these sanctions would boomerang back to them," Grushko said.
You can share this story on social media: