Soyuz docks at ISS after two-day flight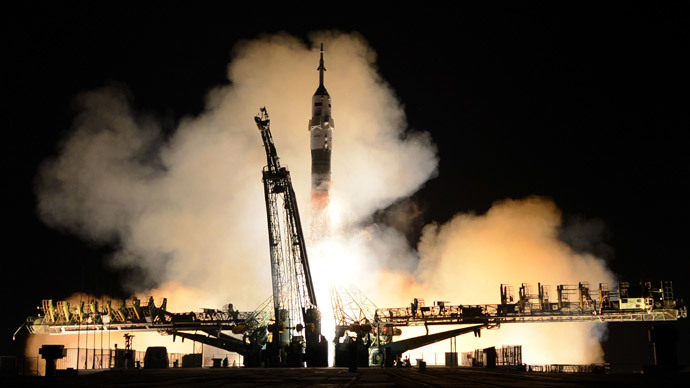 A Russian Soyuz spacecraft carrying three Expedition 39 crew members has successfully arrived at the International Space Station (ISS). Initially headed to the ISS on a six-hour fast track route, the crew had to take a longer trajectory.
Russian cosmonauts Oleg Artemyev and Alexander Skvortsov and NASA astronaut Steve Swanson blasted off from the Baikonur Cosmodrome in Khazahstan on Tuesday.
The view from #Soyuz as it approaches #ISS in advance of its 7:58pmET docking. Watch at http://t.co/KX5g7yYVOepic.twitter.com/OX3WgetNG8

— NASA (@NASA) March 27, 2014
Due an error in orientation system of the spacecraft, the Soyuz capsule skipped a planned steering maneuver. After successfully performing two thruster burns to properly position itself, Soyuz has failed to complete a final rendezvous burn, forcing the crew on a two day trip in space.
The spacecraft was in good working condition and had all the essentials for a for the two-day journey, a route that was standard practice up until December 2012. The new shorter docking sequence has only been implemented four times before.
According to NASA, scientists are investigating why the third thruster burn failed, with initial projections suggesting that the Soyuz spacecraft was not at the proper altitude or position, when the incident happened.
The Expedition 39 crew will join US astronaut Rick Mastracchio, Japanese astronaut Koichi Wakata, and cosmonaut Mikhail Tyurin, ISS natives since November. They are scheduled to return to Earth in May, while the new arrivals will stay aloft until their six-month stay ends in September.