Russia's Soyuz brings ISS crew back to Earth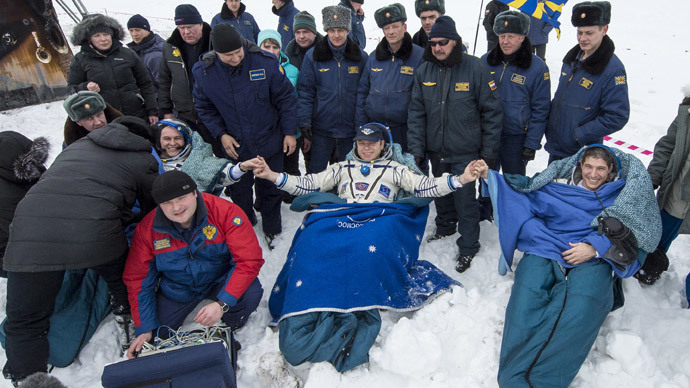 Two Russian cosmonauts and an American astronaut have safely returned to Earth aboard a Soyuz space capsule after spending more than five months on the International Space Station.
NASA astronaut Mike Hopkins and cosmonauts Oleg Kotov and Sergey Ryazansky safely landed in Kazakhstan after a 166-day ISS mission, despite earlier fears of a delay due to severe winter weather conditions. The mission control center cleared the Soyuz TMA-10m to land at 3:24 GMT.
I've been in space for about 165 days. On day 166, I'm coming home!

— Mike Hopkins (@AstroIllini) March 10, 2014
Just before entering the planet's atmosphere, the three modules of the Soyuz rocket split apart, enabling the central crew module to navigate toward Kazakhstan's grassland at atmospheric entry. In the final stage, the spacecraft's parachute unfurled some 6.5 miles high to slow the descent near the town of Dzhezkazgan.
The space team was met by a Russian recovery team together with Russian and US medical personnel.
All three will now to be taken by helicopter to Karaganda, from where Kotov and Ryazansky will fly to Star City, near Moscow, and Hopkins will fly to Johnson Space Center in Houston.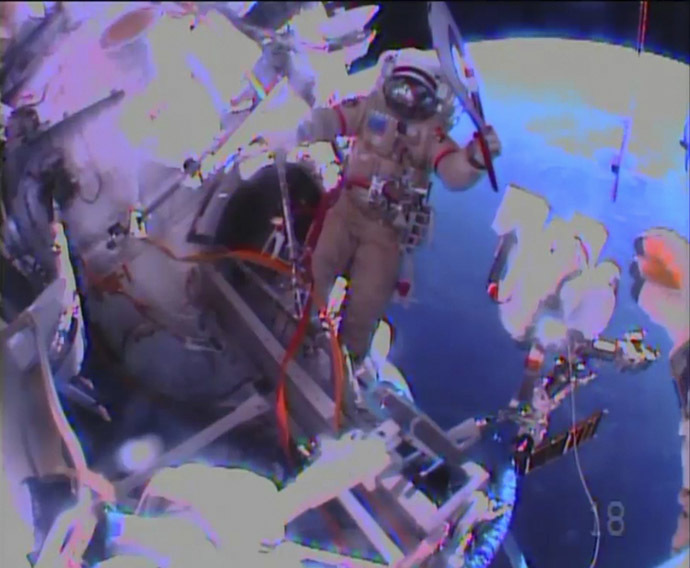 Russian Cosmonauts Kotov and Ryazansky made history after they took an Olympic torch for a spacewalk for the first time ever last November. In December, both cosmonauts spent eight hours and five minutes in open space in Russian-made Orlan-MK space suits, setting a record for the longest Russian spacewalk.
Japan's JAXA astronaut Koichi Wakata, cosmonaut Mikhail Tyurin, and NASA's Rick Mastracchio are now running the ISS as part of Expedition 39.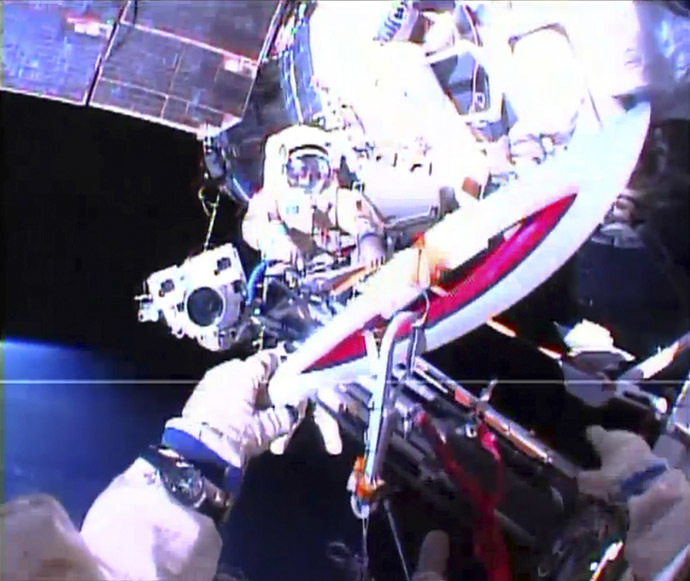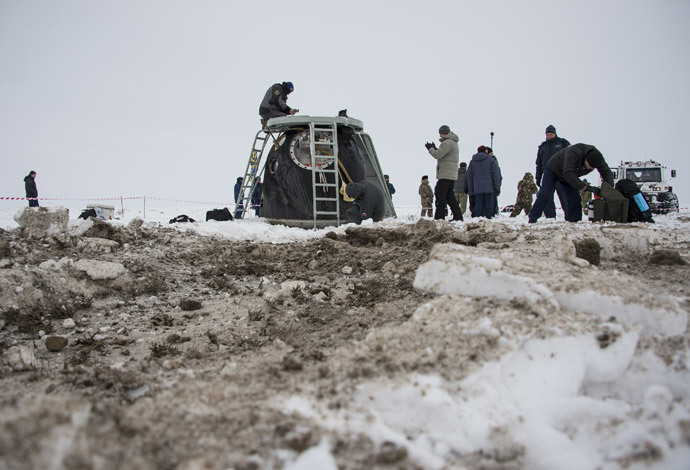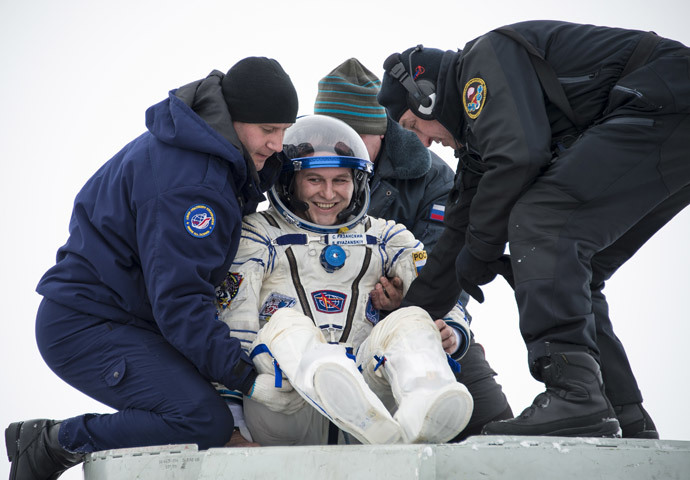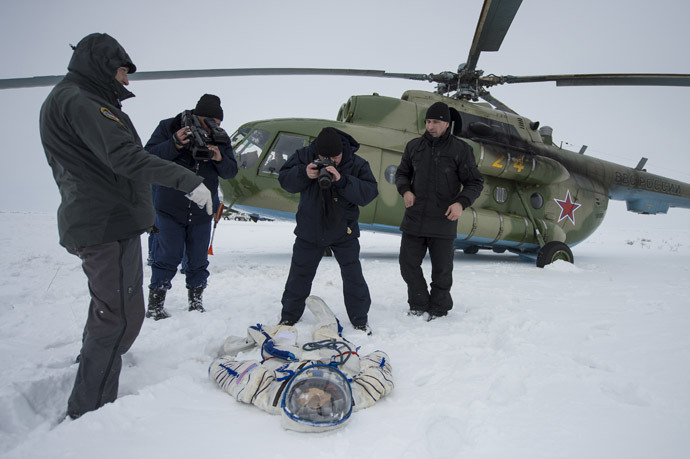 You can share this story on social media: