Sochi spacewalk: Olympic torch ventures out from ISS for first time
Russian cosmonauts have taken the Olympic torch for the Sochi 2014 Winter Games out for its first-ever spacewalk on Saturday. The "cosmic" torch will be the one to light the Olympic flame in February.
Russian cosmonauts Oleg Kotov and Sergey Ryazansky have taken the Olympics' main symbol into space outside the station, handing it to one another in an imitation of a more down-to-earth torch relay.
"Prior to that, the cosmonauts will attach a holder, carrying a hermetically sealed box with a camera, to the surface of the space craft. The rest of the ISS crew will also film their colleagues," a representative of Russia's Mission Control told RIA Novosti.

The cosmonauts have promised to make a spectacular show of the spacewalk and said they'd chosen a really good location for the photo shoot. The torch was front and center, with the Earth behind it in the background.  

Kotov and Ryazansky did not venture far from the ISS. They had the torch, specially modified for the space mission, safely attached to a cosmonaut's spacesuit by a slidewire.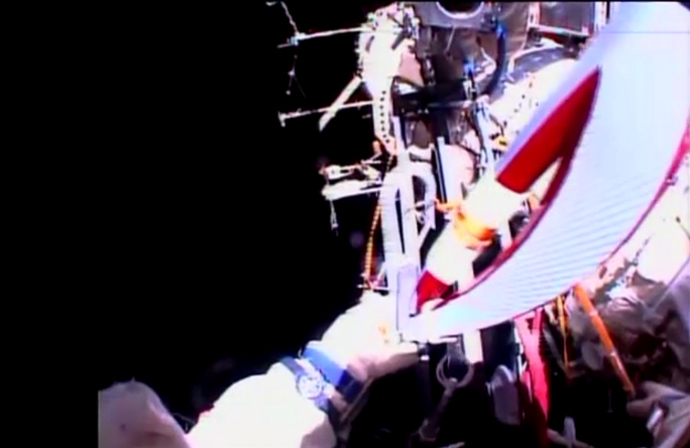 The photo shoot with the Olympic torch lasted an hour out of the six-hour-long mission of the Russian ISS crew members in space, during which they also dismantled and mounted several items of the station's equipment. They also checked the ISS's surface for possible damage done by micro meteorites.
While in space the torch was not alight as flames are not permitted on the ISS. It arrived on the International Space Station on a Soyuz spacecraft, November 7. The torch will be relit with gas once it returns to Earth on November 11, and will eventually light the main flame of the Sochi 2014 Winter Olympics on February 7.

Meanwhile, the record-breaking 65,000-kilometer torch relay across Russia is well under way. As part of the epic journey, the torch has already visited the North Pole. 
Among other landmark destinations are the bottom of the deepest lake in the world - Lake Baikal, as well as the top of the Mount Elbrus, the highest mountain in Europe.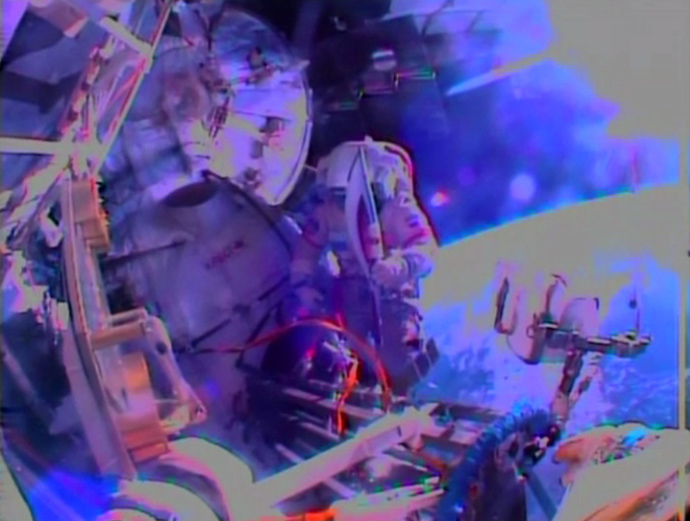 You can share this story on social media: