Olympic torch visits North Pole (AMAZING PHOTOS, VIDEO)
A Russian nuclear-propelled icebreaker has brought the Olympic torch relay to the North Pole in a first-ever trip to the top of the world during the polar night.
The cold-defying ship also broke an Arctic speed record. The trip to the pole, which started in the port of Murmansk, took just 91 hours, 12 minutes. Over less than four days the ship covered 1,395 nautical miles, at an average of 15.3 miles per hour. For half the distance, the icebreaker had to traverse ice sheets.

"This sailing was unique for two reasons. It was the first time an Olympic torch was brought to the North Pole, and it was the first time a surface vessel made the trip in autumn," said Artur Chilingarov, Russia's veteran Arctic explorer who headed a 2008 expedition that planted a Russian flag on the seabed at the pole.
Once the ship was in place, expedition members performed a torch relay both aboard the icebreaker and on the 1.3-meter thick polar ice sheet. Torch bearers were selected from the eight member countries of the Arctic Council – Russia, Norway, Finland, Sweden, Canada, the US, Iceland and Denmark – to symbolize international unity in the region.

Canadian downhill ski racer Steve Podborski was the one to bring the Olympic fire from the ship to the ice. Down on the ice sheet the torch bearers, one for each Arctic nation, circled a symbolic polar marker, which organizers put in place prior to the ceremony. The marker pointed directions and distances to capitals of the eight countries, as well as the 2014 Olympic host city, Sochi.

The relay ended with the lighting of an Olympic cauldron and a breathtaking light show, which was projected onto ice around the fire.

The next section of the torch relay will bring the fire to the bottom of Lake Baikal, the world's deepest freshwater lake, the peak of Mount Elbrus – Europe's highest mountain – and even to the International Space Station.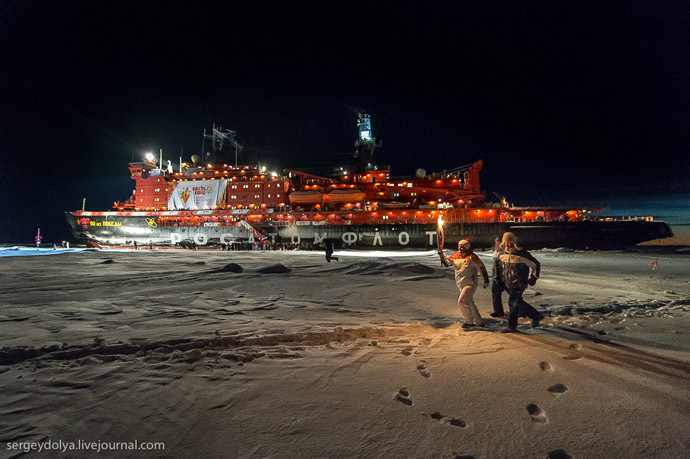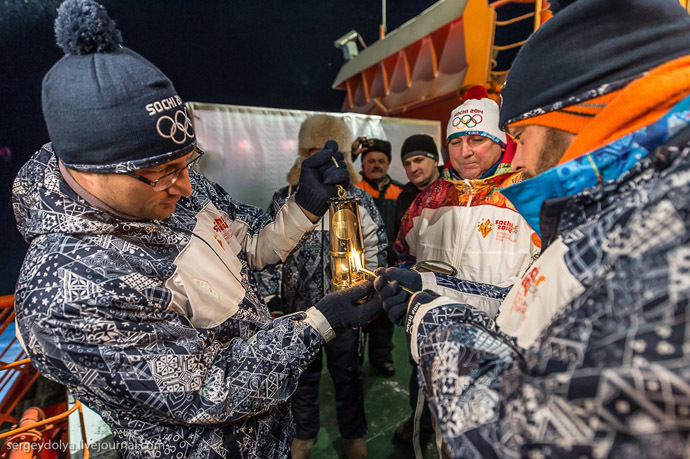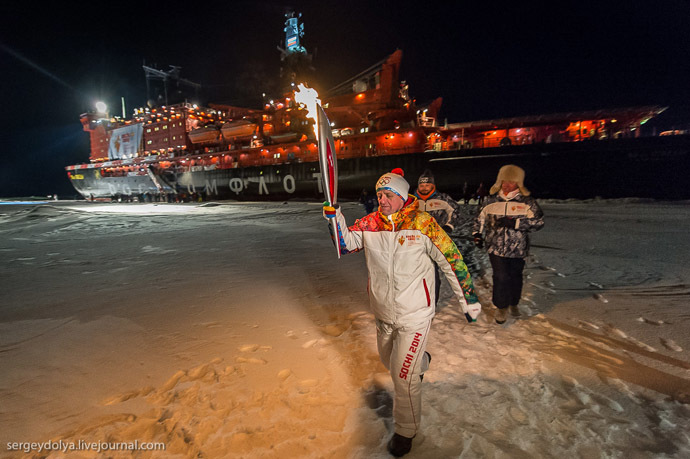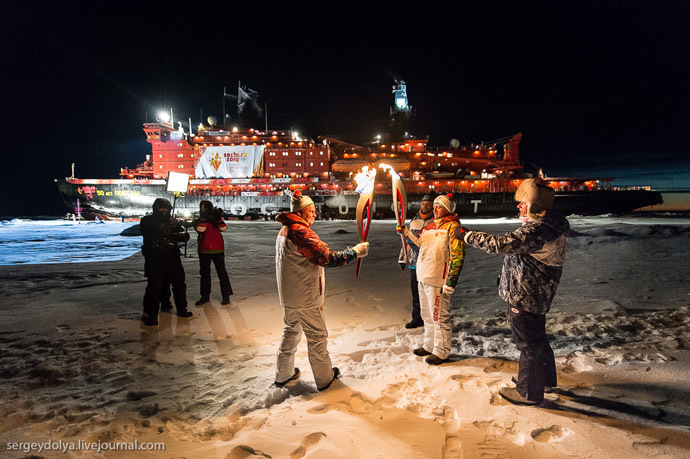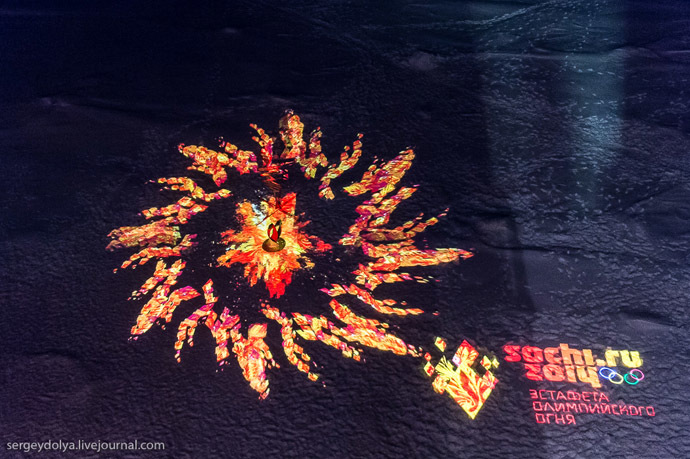 You can share this story on social media: