Snowden to work for major Russian website - lawyer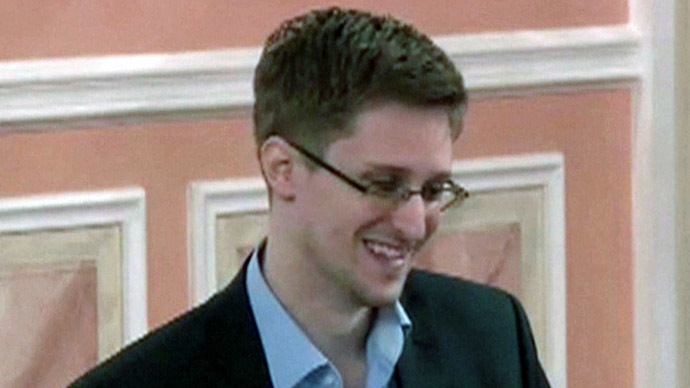 Former US spy agency contractor, Edward Snowden, is set to start working for an internet site in Russia, according to his Russian lawyer. The name of the website hasn't been disclosed for "security reasons."
"Edward starts work in November. He will provide support for a major Russian site," lawyer Anatoly Kucherena said, as quoted by RIA Novosti.

Kucherena added that Snowden is set to start his new job on Friday.
The lawyer said he wouldn't reveal the name of the website for "security reasons."
However, the main Russian search engine, Yandex, and the major email service, Mail.ru, have told the ITAR-TASS news agency that they haven't negotiated any job possibilities with Snowden, while the most popular Russian social network, VKontakte (In Contact), refused to comment on the situation.
The head of the social network, Pavel Durov, came forward with a job offer for Edward Snowden back in August, but the ex-spy agency contractor didn't answer at the time.

Earlier this month, Kucherena said that he hoped Snowden would find a job because he was living on scant funds, mostly from donations. Also, Snowden has been reported to be learning Russian, and making good progress.
In June, Edward Snowden, a former NSA (National Security Agency) contractor who disclosed secret US surveillance programs, fled to Hong Kong and then to Russia.
President Vladimir Putin rejected US demands to extradite Snowden to face charges including espionage.
In early August, Snowden was granted temporary asylum, which can be extended annually.
Snowden currently leads a rather secluded life for security reasons, but news tabloids often publish alleged photos of the former NSA contractor: on a Moscow river cruise in the summer, or a picture of a man who looks like Snowden pushing a shopping cart in a supermarket parking lot.
Earlier this month, Edward Snowden's father arrived in Moscow to visit his son. 
Сбежавший из #США экс-сотрудник АНБ Эдвард #Сноуден регулярно гуляет по Москве http://t.co/RKuI1r2azSpic.twitter.com/CI7pHL1GOB

— LIFENEWS (@lifenews_ru) October 31, 2013
You can share this story on social media: