Snowden: There's no chance Russia, China have NSA docs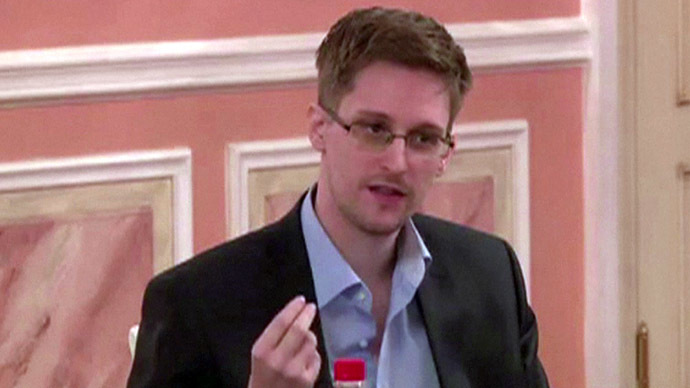 Former National Security Agency contractor Edward Snowden says neither Russia nor China had access to the sensitive documents he retrieved from the spy agency detailing its mass surveillance operations throughout the globe.
Snowden told The New York Times in an interview that he gave the trove of classified documents to journalists upon meeting them in Hong Kong, claiming he did not keep copies of them. He then fled to Russia without any of the files "because it wouldn't serve the public interest," he said.
Snowden, who took part in the interview with the Times from Russia via encrypted online communications, said he has confidence that the information was protected from China based on his extensive knowledge and work on Chinese operations, adding that he had even taught a course on the country's cyber counterintelligence.
"There's a zero percent chance the Russians or Chinese have received any documents," he said.
His final project as an NSA contractor was on China's capabilities, he said, adding that he had "access to every target, every active operation" that the NSA levied against the Chinese.
"If that was compromised," he said, the "NSA would have set the table on fire from slamming it so many times in denouncing the damage it had caused. Yet NSA has not offered a single example of damage from the leaks. They haven't said boo about it except 'we think,' 'maybe,' 'have to assume' from anonymous and former officials. Not 'China is going dark.' Not 'the Chinese military has shut us out.' "
Since the first stories detailing NSA surveillance operations via leaks from Snowden were published on June 6 by the Guardian and The Washington Post, US officials have expressed worry that the two countries had access to the classified information.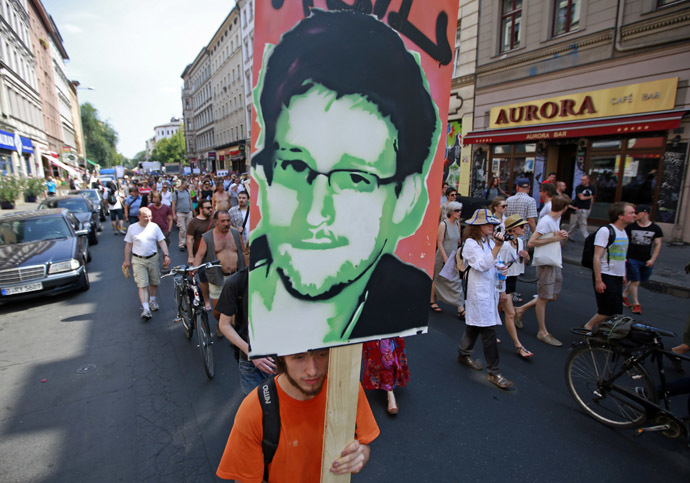 Yet Snowden said he believes the NSA knows that he did not cooperate with either country. He is now revealing this information to counter accusations, adding that he did not do so previously to shield the journalists from heightened scrutiny.
"What would be the unique value of personally carrying another copy of the materials onward?" he said of any allegations that he took documents to Russia.
Snowden, 30, faces charges under the Espionage Act for leaking an untold number of classified documents to journalists. He said he believed he was acting in the best interest of the US in revealing secret information on NSA dragnet surveillance policies that he hoped would lead to widespread public debate.
 "The secret continuance of these programs represents a far greater danger than their disclosure," he said. 
Snowden told the Times that he never considered defecting while in Hong Kong or in Russia, where he has been permitted to remain for a year. He said he currently is free to move around in the country and is not under Russian government control.
He attests that he was mostly concerned that Americans were completely in the dark about the NSA's operations and reach.
"So long as there's broad support amongst a people, it can be argued there's a level of legitimacy even to the most invasive and morally wrong program, as it was an informed and willing decision," he said. "However, programs that are implemented in secret, out of public oversight, lack that legitimacy, and that's a problem. It also represents a dangerous normalization of 'governing in the dark,' where decisions with enormous public impact occur without any public input."
Snowden described how his decision to leak the trove developed over time, beginning with his days working for the CIA's Geneva station, where his contact with superiors convinced him that working within the system to mount complaints or point out flaws would only lead to retribution.
He detailed how while in Geneva working as a telecom information systems officer, he fell into a "petty email spat" when he questioned a manager's judgment.
Months later, Snowden said he discovered a software flaw in the CIA's personnel web applications that made it vulnerable to hacking. Upon warning a supervisor, he was told to avoid causing trouble.
He eventually proved the vulnerability existed, to which his supervisor signed off on and sent through the system for correction. However, a more senior manager - the one Snowden quarreled with - was outraged and filed a critical comment in Snowden's file, he said.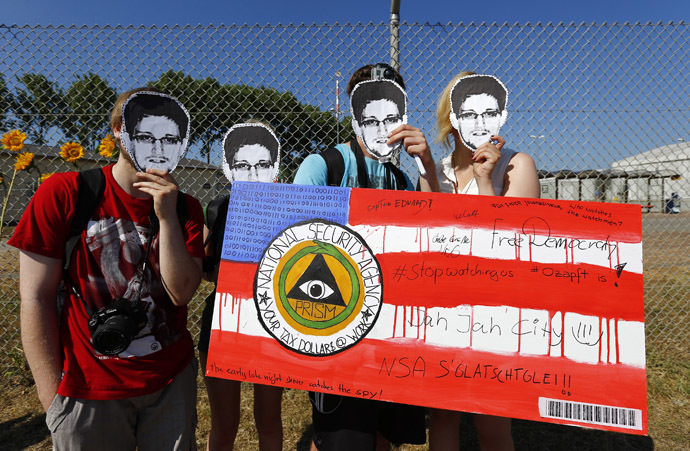 This instance was the subject of a previous Times story that claimed the black mark was a result of official suspicions that he was a threat to access classified material for which he was not authorized to see. Snowden said the report was false, and that the comment came from the exposition of the CIA system vulnerability.
Following the senior manager's action, Snowden then considered alerting the CIA's inspector general about what he saw as a retribution for pointing out a system flaw, though he said he's not sure whether he had gone through with the complaint or not.
He said the incident convinced him that working through the system would only lead to punishment, as he was aware of others - like the NSA's Thomas Drake - who had suffered reprisals for keeping complaints within the chain of command. Drake was prosecuted for disclosing an NSA contracting abuse to The Baltimore Sun.
He knew of other NSA employees who had been reprimanded for embarrassing an official in emails that included a line referring to the Chinese Army:  "Is this the PLA or the NSA?"
"There's a lot of dissent - palpable with some, even" in the NSA, he said, adding that many were kept in line through "fear and a false image of patriotism" or an "obedience to authority."
Snowden said that working within the system provided for NSA employees and contractors to file complaints would have "buried forever" his efforts to question NSA surveillance programs. He said that if he had done so, he would "have been discredited and ruined."
"The system does not work," he said, in part because "you have to report wrongdoing to those most responsible for it."
He said that a major point prompting him to act occurred upon his discovery of a classified 2009 inspector general report on the NSA's illegal warrantless wiretapping program during the Bush administration as part of his work as a systems administrator.
"It was too highly classified to be where it was," he said of the IG report, which led him to open and read about the program.
"If the highest officials in government can break the law without fearing punishment or even any repercussions at all," he said, then "secret powers become tremendously dangerous."
He would not specify when he accessed the report, or the timing of his actions that led to the document leak.
Snowden added that response to the leaks has been larger than he expected and that he had not attempted to control what the journalists reported about the documents. He said he wanted to be "divorced from the decision-making of publication" and that "technical solutions were in place to ensure the work of the journalists couldn't be interfered with."
Neither the NSA nor the CIA would comment for the story.
You can share this story on social media: