3 dead including shooter at Marine Base Quantico, VA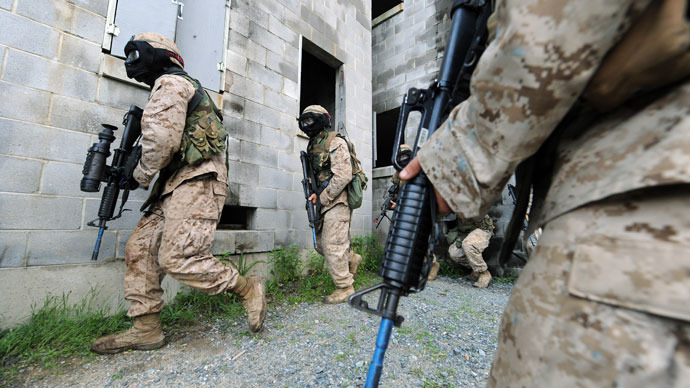 Three active-duty Marines have been killed in a shooting at Quantico Marine Base in Virginia, including the gunman, who died of self-inflicted wounds.
Military spokesman Lt. Agustin Solivan says the shooter and another victim were found dead in the barracks in which he had barricaded himself. The shooter apparently died of a self-inflicted gunshot wound.

A second body was also discovered in the Officer Candidate School, where the shooter was reportedly a staff member, said Capt Eric Flanagan, a Marine Corps spokesman,
The standoff occurred at 11 P.M. Thursday, and the base  was put on lockdown. The lockdown was subsequently lifted early on Friday.
No names will be released pending family notification , but one of the victims was reportedly male, and the other female.
The motives behind the attack remain unclear.
In 2010, a former Marine protesting against the wars in Iraq and Afghanistan fired at the National Museum of Marine Corps in Quantico, as well as at the Pentagon and other military facilities. No one was injured in the attacks, and the Marine, 24-year-old Yonathan Melaku, was sentenced to 25 years in prison.
Quantico, which is not far from the nation's capital, is also home to the FBI's training academy.
You can share this story on social media: