Reward for Obama: 10 camels! Somali Islamists respond to US bounty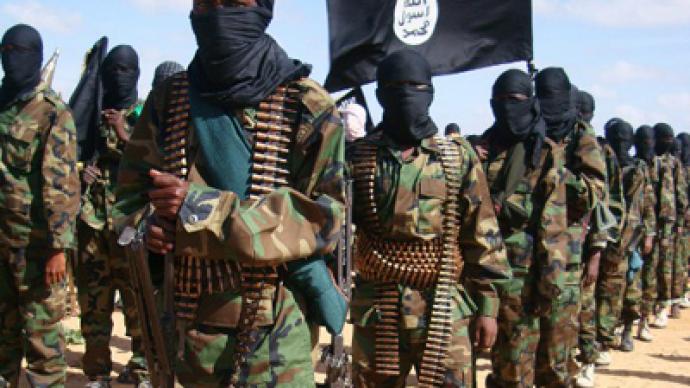 First, the US State Department offered up to $33 million for help in catching the leaders of radical Islamist group Shabab, which controls much of Somalia. But Shabab has made a counter-proposal: a bounty of 10 camels for Barack Obama.
­On Thursday, the State Department said that Shabab "is responsible for the killing of thousands of Somali civilians, Somali peace activists, international aid workers, journalists and African Union peacekeepers." Individual rewards were offered for tip-offs about various leaders depending on their seniority, with the founder Ahmed Abdi aw-Mohamed valued at $7 million.The group has claimed responsibility for mass suicide bombings and prides itself on its connections with Al-Qaeda.It was, therefore, no surprise that Shabab was defiant in the face of a new US manhunt."I can assure you that these kind of things will never dissuade us from continuing the holy war against them," posted Fuad Mohamed Khalaf (bounty: $5 million) on a propagandist website.He then referred to an incident in Koran, when a bounty of 100 camels was offered on the prophet Mohammed. The US President was then priced at one tenth of that.Perhaps reflecting Shabab's view of women, Hillary Clinton fetched an even lower reward: "10 hens and 10 roosters."Despite the fighting words, Shabab has suffered a series of setbacks in its quest to turn Somalia into an Islamist land. A coalition of the government, the African Union and Ethiopian troops has recaptured several key settlements and bases from the hardline Islamists since the turn of the year.