Terror twins: Somali militant group hooks up with Al Qaeda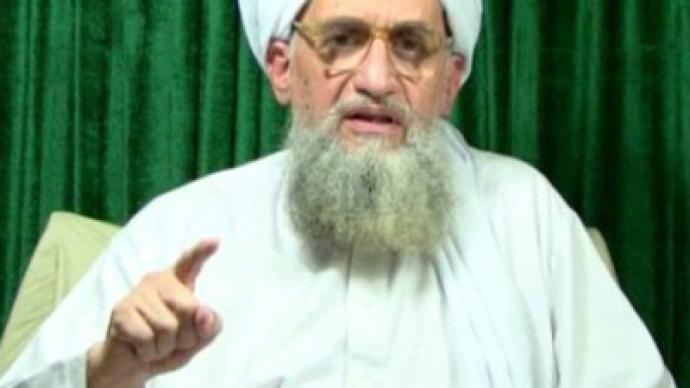 The Somali militant Islamist group Al Shabab has formally joined forces with Al Qaeda, the latter's leader, Ayman al-Zawahiri, has announced.
Al-Zawahiri, the longtime deputy of Osama bin Laden who replaced him after his death last year, has welcomed Al Shabab's move in a video address released on Thursday. "Today, I have glad tidings for the Muslim Ummah that will please the believers and disturb the disbelievers, which is Somalia's Shabaab al-Mujahideen movement's becoming part of Qaedat al-Jihad, to support the jihadi unity against the Zionist-Crusader campaign and their collaborators amongst the treacherous agent rulers," reported the Associated Press quoting the video posted by Site Intelligence Group, which monitors jihadist activity.The new video also features an audio recording allegedly of Al Shabab chairman Mukhtar Abu Zubeyr pledging allegiance to al-Zawahri, saying that his followers "will march with you as loyal soldiers.""On behalf of the soldiers and the commanders in al-Shabaab, we pledge allegiance to you. So lead us to the path of jihad and martyrdom that was drawn by our imam, the martyr Osama."Al Shabab controls much of southern Somalia and is fighting the weak UN-backed interim government and African Union peacekeepers.According to Somali media, the group had some 14,426 fighters across the country in 2011.
You can share this story on social media: