Nuke agency resolution ramps up pressure on Iran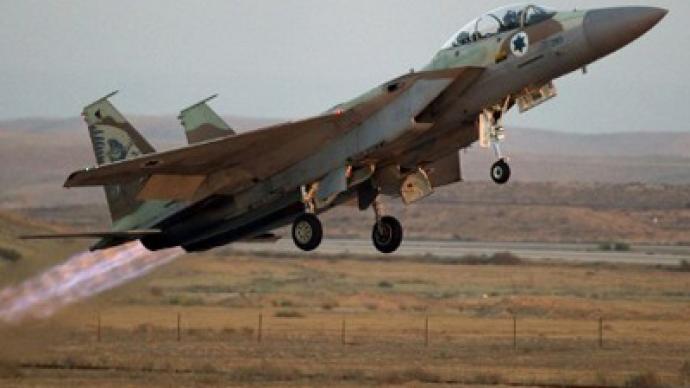 The IAEA has passed a resolution on Iran, drafted by a group of international mediators. This as the US reportedly wants Tehran to curtail its nuclear program until spring 2012, otherwise they will give a green light to an Israeli strike on Iran.
The resolution urges Iran to provide access to its nuclear facilities for UN experts and cooperate with the IAEA.The International Atomic Energy Agency (IAEA) Board of Governors passed the resolution sponsored by the Iran Six, including Russia, the United States, China, Britain, France and Germany, by a 32-2 vote with one abstention. Since 2003 Iran Six has been trying to convince Tehran to halt its uranium enrichment program, suspecting it of building nuclear weapons, which Iran had repeatedly denied.The spring is set as a deadline due to the exit of American forces from the region, Yedioth Ahronoth daily writes.In the absence of US forces, Israel can attack without American consent.The newspaper also quotes the Daily Beast website as claiming that Israel now has tens of billions of dollars worth of high-tech arms capable of "blinding and stunning" Iran at their disposal.So should a military action commence, Israel will not be content with just air raids and bombardment, but also will derail the internet and all kinds of digital and mobile communication in the country. The Jerusalem Post also writes on a possible Israeli attack on Iran, but warns it may well backfire on Russia, China, France, Britain and Germany. Earlier a veteran Russian diplomat warned that such an attack might harm US interests.International concerns over Iran's nuclear program elevated once more in early November, as a freshly-released International Atomic Energy Agency (IAEA) report alleged that it may be being used to develop a bomb.Rumors regarding an Israeli strike on Iran began circulating almost immediately.The IAEA is expected to vote on the newest resolution proposed by the US, Russia, China, France, Britain and Germany on Friday. It calls on Tehran to increase its cooperation with the IAEA, but has received criticism for lacking a clear deadline on when the country should respond to the IAEA's move.
You can share this story on social media: