"Has mommy had abortions?"- school questionnaire sparks outrage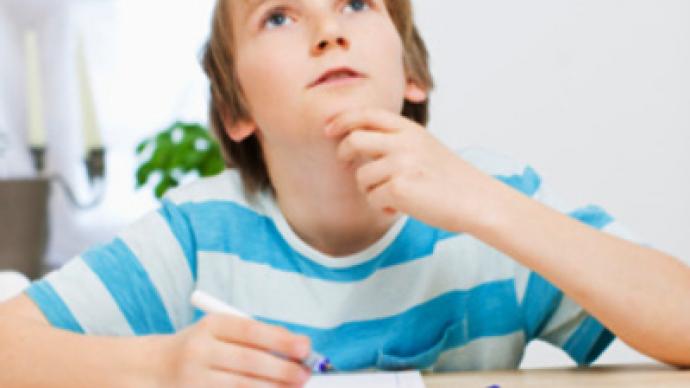 A federal ministry questionnaire is asking the mothers of Russian schoolchildren if they have had abortions. This and other personal questions have sparked outrage among parents and the general public.
Scandal has been growing around controversial questionnaire, entitled "Passport of a Pupil's Health", which the Russian Education and Science Ministry is planning to introduce in 2012.
In the meantime, the ministry recently launched an experiment introducing the questionnaire in several schools in the Saratov region, Komsomolskaya Pravda newspaper reports. The "Health Passport" immediately sparked a storm of controversy.
"I was shocked when I saw the questions," said one parent, Vadim Krasnov, as quoted by Komsomolskaya Pravda newspaper. "We had to answer whether my wife planned her pregnancy, if she planned to have an abortion, how the labor was… How is this relevant to my son's schooling and his health?"
The 43-page long document also requested details on the family's income, details of their living conditions and other personal information.
Special sections ask to evaluate the child's character, including such traits as aggressiveness, tendency to hysterics, and level of conformity, to name just a few.
While it remains unclear whether or not the most controversial questions are not just the initiative of members of the Saratov region administration, overall the document has raised many eyebrows.
The Ministry of Education and Science claims the project is meant to encourage youngsters to develop a responsible attitude towards their health. According to official data, only about ten per cent of graduates can be called absolutely healthy.
"We hope the "Health Passport" is going to become another stimulus for planning proper daily regimen, controlling the workload during PE classes, eating habits of the child and providing him/her with enough physical activity," explained the Ministry.
However, while most admit that the intentions are good, the means by which the officials plan to achieve the goal have raised many objections.
Outraged parents have gained support from a non-government organization "All-Russia Teacher-Parent Meeting", which says the questionnaire violates basic civil rights and could even pose a serious danger.
"From the legal point of view this experiment is a gross violation of the main rights and freedoms of Russian citizens," the organization's statement said.
"Chronic diagnoses are family and medical secrets," the statement observed. "Who and why, except for parents and doctors, needs information about the child's health, his/her illnesses and sexual development? Can this information get into the hands of criminals and pedophiles or juvenile justice agencies?"
Debates over the ministry's "health passport" project have been raging for about a year. Some of the bloggers who published their opinions on the controversial document sympathize with the parents' and the NGO's concerns.
"What if this document is used by juvenile justice to put pressure on families and take children away?" said Vladimir, commenting on the Ministry's website.
"It is OK if parents hold it [the health passport]," said another commenter, VSar, on Vedomosti daily website. "If a child holds it, then I am categorically against it."
"Children are very cruel, they can take this document from each other and then put each other down, for example somebody who has seen psychiatrist. This information should not be available for children," the commenter added.
However, according to Saratov region education minister Garry Tatarkov, talking to Vzglyad-Info news agency, authorities well understand the document's flaws and are taking measures to improve it.
"We are currently considering the complaints we received from parents," he said. "The methods used to compile the questionnaire are very old and date back to the 1990s. By now, the questionnaire has become old and does not meet the standards of modern society. It does not meet standards of treating individuals."
"As the issue of monitoring schoolchildren's health remains relevant, now the Ministry of Education of the Russian Federation is working on a contemporary health record for schoolchildren," he said. "This record will be negotiated between all agencies that are involved with the matter."
You can share this story on social media: