Saudi prince faces execution for murder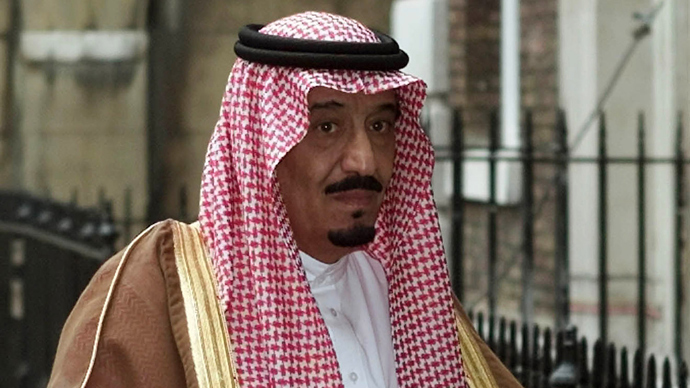 An anonymous Saudi prince faces beheading after he killed a local man, the Gulf state's crown prince declared on Sunday as reported by local media.
"Sharia [Islamic law] must be enforced on all without any exception because there is no differentiation between the strong and the weak in Islam," Deputy Premier and Defense Minister of Saudi Arabia, Crown Prince Salman bin Abdul Aziz Al Saud, said as he demanded the anonymous prince's execution.

He underscored the importance of the law in a letter labeled 'very urgent' - a copy of which was publicly published in the English-language, Arab News.

The name of the prince has not been disclosed.

He recalled that, according to Islamic law, a convicted person may avoid the penalty if the relatives of his victims agreed to accept the 'diya' - a ransom paid for the death of their relative.

"No one has the right to intervene in the judiciary system…this is the regulation in our country…in case the relatives of the victim refuse mediation and insist on the enforcement of Sharia, you are asked to implement the sentence against the killer," he added, as quoted by the Arabic language daily Ajel. "Justice must be served. "

The victim's father previously stated that he was not ready to pardon his son's murder and the amount of blood money offered was not enough to recompense the loss of a son.

There was no name provided for the victim of the murder or his father – while both were mentioned in the prince's letter, they had apparently been censored by the newspaper.

Saudi Arabia has come under a great deal of criticism for its strict system of Sharia law, which has resulted in a high number of executions. Some 47 people were executed in the Gulf State from the beginning of 2013 to May, according to Amnesty International, in comparison to 82 executions in 2011 and around 80 in 2012.

Members of the ruling family are very rarely executed. However, the nephew of Saudi King Faisal, Faisal bin Musaid al Saud, rose to prominence in 1975 after he assassinated King Faisal.

A Saudi Prince was also sentenced to life in jail in Britain in March. Saud bin Abdulaziz bin Nasir is the grandson of Saudi Arabia's King Abdullah. He was jailed in 2010 for subjecting a male servant to a 'sadistic' campaign of violence and sexual abuse before murdering him. He was flown back to Saudi Arabia in March to serve out the remainder of his sentence.
You can share this story on social media: