At least 600 Russians and Europeans fighting alongside Syrian opposition – Putin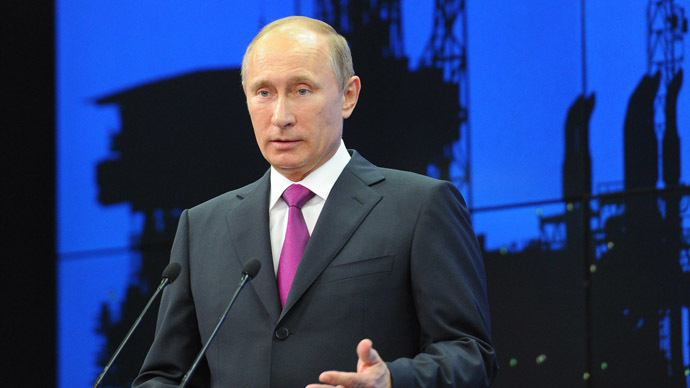 At least 600 Russians and Europeans are fighting alongside the rebels battling the forces of Syrian President Bashar Assad, Russian President Vladimir Putin said during the St. Petersburg International Economic Forum.
"It is known that there are at least 600 people from Russia and Europe fighting along with opposition forces in Syria," Putin said during the Forum's plenary session.

Putin reiterated that weapon supplies to the Syrian rebels violate international law, and threaten to further destabilize the war-torn state.

"Why supply weapons to militant forces in Syria when we are not sure of the composition of these groups?" he said, adding that it remains unclear where these arms will end up. 
"If the United States ... recognizes one of the key Syrian opposition organizations, al-Nusra, as terrorist ... how can one deliver arms to those opposition members?" Putin said. "Where will (those weapons) end up? What role will they play?" 

Russia's Foreign Ministry has also criticized the supply of arms to the rebels in separate remarks to AP and Bloomberg: "The problem is that the weapons are coming to the region anyway," Foreign Minister Sergey Lavrov said.

"And if you take, you know, stock of what is being used by the opposition you would find a lot of arms shipped by the West, including the US, to the Gulf countries and to other countries in the region," he said. "So, this smuggling continues and this is very dangerous. Because the leading opposition force on the ground is very extremist."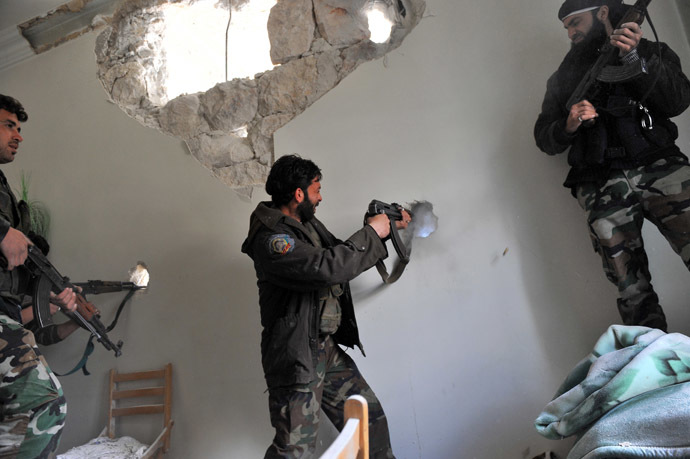 Putin's remarks echo a statement made by French Interior Minister Manuel Valls earlier in June, when he said that more than 600 European nationals, including 120 from France, are fighting in Syria.

At the time, Russia said that around 200 of its citizens were fighting in Syria alongside rebel militants as part of a self-proclaimed 'Caucasus Emirate' under the flag of Al Qaeda, and that there were "various organizations affiliated with it." 
In Spain, at least eight people allegedly linked to Al-Qaeda were arrested in Ceuta on suspicion of recruiting jihadi fighters to go to Syria, and elsewhere.

Prior to that, Belgium announced in April it had detained the leader of Sharia4Belgium, radical Salafist organization that was allegedly recruiting volunteers to fight in the Syrian civil war.

Britain was one the first Western countries to raise concerns over European Muslims joining the Syrian rebels. The Home Office voiced fears that scores of UK citizens fighting in Syria may use their military know-how to wreak havoc when they return home, and carry out terror attacks.

However, despite these concerns, EU governments agreed to not extend the arms embargo on Syria, effectively allowing them to supply the Syrian opposition with weapons. 
Russia slammed the move, but in response was criticized for its contract to deliver advanced S-300 long-range air defense systems to Damascus. Moscow maintains that all arms supplies to Syria are being carried out under a contract signed with the country several years ago.

"Russia, in the framework of existing international law, in open and transparent contracts, supplies weaponry to the current and the legitimate government of Syria," Putin said at the Economic Forum.

You can share this story on social media: