​Ukraine border guards force Russian pilots to sleep on planes, 'threaten flights safety'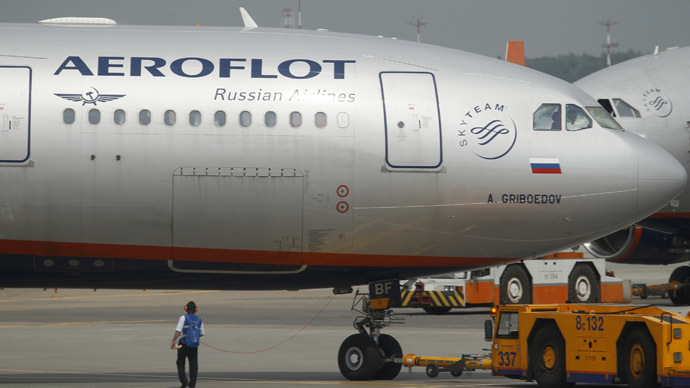 Russia's largest air carrier Aeroflot says the actions of Ukrainian border guards threaten flight safety after its pilots were repeatedly banned from leaving airport terminals and had to sleep on planes overnight.
"The situation is absolutely unprecedented because, within our recollection, this has never happened anywhere before," Aeroflot's spokesman Andrey Sogrin told RT.
The recent case Aeroflot is referring to dates back to March, 12. After landing in the eastern city of Donetsk, technically ending their evening shift, the two pilots headed to a hotel, where they were supposed to rest overnight before their return flight the next day.
However, the pilots were not allowed to leave Donetsk Airport and were forced to sleep on the plane.
"They were forced to spend the night on the plane. In Donetsk, which is the second case, they had to spend a night on the plane and even in the presence and under the supervision of a border guard. Of course, no proper rest was possible," Sogrin explained.
Three days before that, on March 9, there was the same situation, but in the city of Kharkov; the flight arrived, pilots tried to leave the airport, but not allowed to cross the border, were forced to sleep on the plane.
As a result, the pilots were deprived of normal conditions for necessary rest between flights.
"They flew evening flights and, under global regulations, they had to be able to fully relax, i.e. to spend the night in hotels specially booked for them. This is a standard procedure," Sogrin says.
Not executing this "standard procedure" is a violation of requirements (on crew scheduling and rest periods) set by the International Civil Aviation Organization (ICAO).
"Situations when a pilot, and even more so, the aircraft commander, like the situation in Donetsk, are not given a rest before a flight is considered one of the major threats to flight safety," Aeroflot said, adding that it has already filed a request to Russia's Foreign Affairs Ministry and Russia's federal air traffic agency Rosaviation.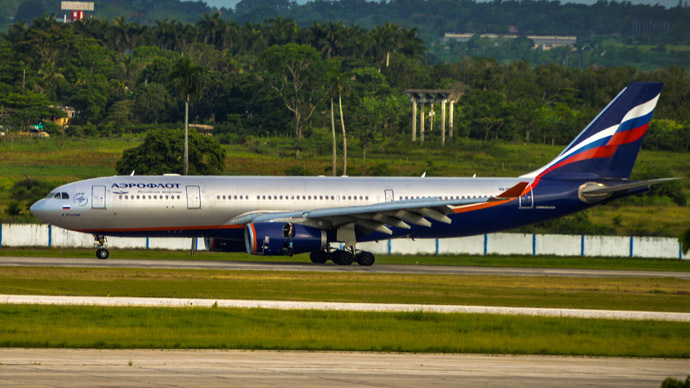 The latter confirmed that recently flights to Ukraine faced "unprecedented violation of international law against Russian citizens - pilots of Russian air carriers - who were not allowed to enter the country for preflight rest between the flights." The agency called the situation "unacceptable" and said it will officially notify Ukrainian aviation.
Under ICAO requirements regulating crewmembers' movement in the country, crewmembers should be given access to a foreign airport (city) upon presentation of a crewmember ID.
When it comes to the reasons behind such measures, taken by Ukrainian border control clearly in violation of those requirements, Aeroflot says, its crew members were not given any.
Neither were Aeroflot passengers (and not only), Russian citizens who were not allowed to cross the border.
A total 43 of Aeroflot passengers were prevented from crossing the border with Ukraine in the past few days.
"Over the last days, we had to transport at our own expense 32 passengers who did not have a return ticket from Ukrainian airports to Russia," Sogrin said, adding that Ukrainian border guards deny entrance to the country to most arriving Russian citizens without explaining the reasons. "The question is who will compensate our losses on transporting of our passengers, who without being given any reason and who Ukrainian border guards, in violation of international laws, deny entrance."
Cases of people being banned from entering Ukraine have also been reported "on the ground" as well.
In the past weeks, border guards did not let into the country over 3,500 Russians, according to local media. Ukraine authorities say this is just because they tightened control on the border with Russia.
The State Border Guard Service of Ukraine said that they are going to take even tighter measures to prevent Russian citizens from coming into the country.
"Special attention we will paid to groups of citizens aged from 20 to 50 years old," it said.
You can share this story on social media: