Aeroflot may create low-cost airline by 2014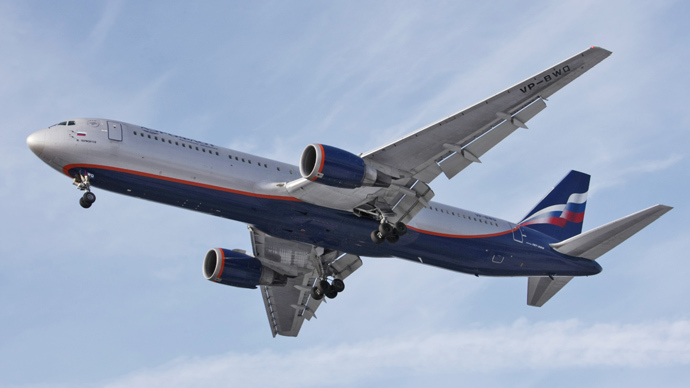 Aeroflot, Russia's largest airline, is looking to tap into the budget airline market, and will reportedly create a low-cost carrier by 2014.
So far the business plan is in a nebulous stage, but the carrier- 'Loukostera' will offer customers tickets 20-40 percent cheaper than traditional airlines, and will be based either at Sheremetyevo or Vnukovo airports in Moscow, both Aeroflot hubs.

The Board of Directors of 'Aeroflot' have recognized the necessity of a low-cost carrier as part of the company's overall business strategy. The 'core product' will differ greatly from the flagship Aeroflot, and will be a separate entity, Kommersant reports.

The new airline will first develop the most profitable routes across Europe, and later develop local and regional destinations.

In May, Vitaly Saveliev, general director of Aeroflot, said that Loukostera will use medium-range aircrafts in Aeroflot's fleet, likely the Airbus A320 or Boeing 737.

The creation of a new airline with a London-Moscow route would require some tweaking of current regulations, which the Minister of Transport Maxim Sokolov has approved.

The Air Code and aviation rules would also need to be tweaked to introduce non-refundable tickets and clearance for airlines to not serve meals on board.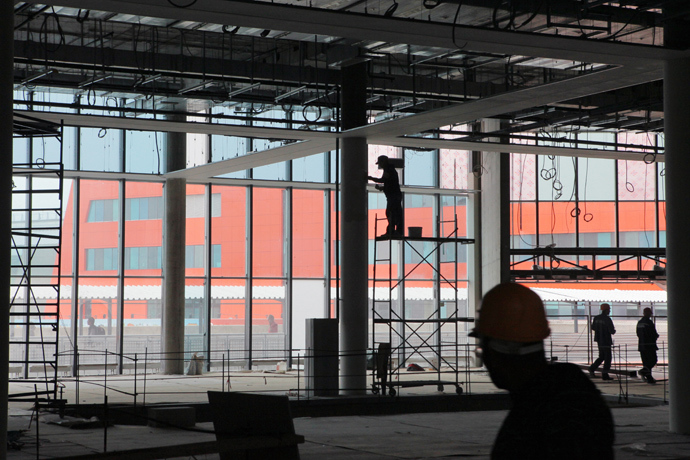 Low-cost airlines descend on Moscow
Aeroflot is already an approved airline under a bilateral agreement between Russia and the UK, and Loukostera would also be covered under this.
EasyJet, Europe's second largest low-cost airline has already launched a cheap alternative between Moscow and London, as it spreads its influence across the continent with more business-oriented routes. EasyJet operates out of Domodedovo airport, south of Moscow. 
Dublin-based Ryanair, Europe's number 1 budget carrier, does not yet operate to Russia.
Starting in September, Hungarian budget airline WizzAir plans five weekly flights between Budapest and Vnukovo airport. The airline will open a subsidiary in Russia in the summer of 2014, but even with three airports, space is a still a premium in Moscow.
New budget airport

The majority of Aeroflot flights fly out of Sheremetyevo airport north of the capital, and some fly out of the Vnukovo in the southeast. The third airport is Domodedovo in the south.

The Russian government has spent billions of dollars revamping all three airports, in preparation for future privatization sales pegged to start in 2016, however, runway space is still limited for expansion of new airlines.

Prime Minister Dimitry Medvedev has suggested building a new airport, 100 kilmoters southwest of the city center, and 67 kilometers from Vnukovo airport, whose investors are interested in buying the airport.

Medvedev envisions the new airport in Yermolino as a hub for expanding low-cost airlines that want to open shop in Moscow, and signed a directive that allows UTair, a major Russian airline, to use the site for low-cost flights.

The Kuluga region mayor, Anatoly Artamonov, said the airport could also be used for freight, which would free up space at Moscow's three already overloaded airports. The region would need to attract an estimated $926 million in investment for the airport to become a freight hub.

Sokolov has proposed other regional airports -in Vladimir and Tver- could become home to Aeroflot's new low-budget carrier.

Aeroflot will become the official airline of Manchester United football club next five years, the club's first sponsorship from a Russian company.
Aeroflot began operation in 1923 as the national Soviet airline, and is celebrating its 90th anniversary this year. The airline flies to 187 countries and in 2012 serviced 17.7 million passengers.

You can share this story on social media: