NSA hacked Al-Jazeera and Russia's Aeroflot – report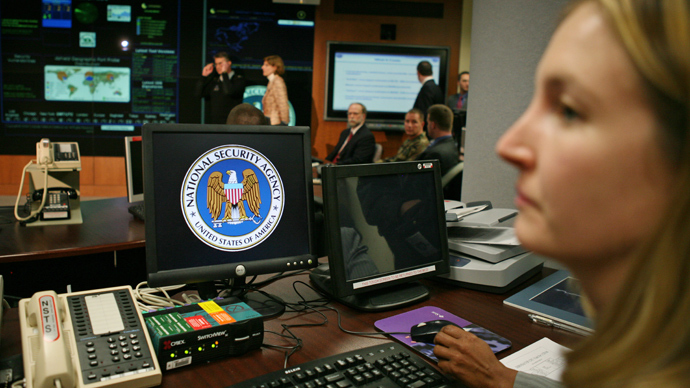 Edward Snowden's whistleblowing revelations about US surveillance got a little creepier with the revelation that the National Security Agency hacked into Al-Jazeera TV's encrypted e-mails, as well as Russian airline Aeroflot's ticketing system.
German newspaper Der Spiegel reported the latest leaks, after seeing documents supporting the claim.
According to the newspaper, hacking into Al-Jazeera's protected e-mails is considered no small feat in the US intelligence community. Among other things, the Arab news network has been known for broadcasting messages sent to the world by top Al-Qaeda figures for more than a decade. A substantial number of Osama bin Laden's video broadcasts, from the 9/11 attacks onward, were broadcast on Al-Jazeera. Bin Laden sometimes appeared in the videos alongside his successor as Al-Qaeda leader, Ayman al-Zawahiri, who is still at large.
One of the documents obtained by Der Spiegel refers to information from March 2006, when the NSA's Network Analysis Center managed to gain access to e-mails from "interesting targets" protected by Al-Jazeera. But the document also says that NSA officials did not find its' language analysis of the e-mails particularly useful.
Both Aeroflot's ticket reservation system and Al Jazeera's encrypted e-mails were deemed a "notable success," the NSA document reveals. The spy agency apparently considered both of them as having a "high potential as sources of intelligence."
The documents seen by Der Spiegel did not reveal the complete extent of the agency's spying on Al-Jazeera's journalists or executives, however, or how long it went on. No documents relating to the NSA spying on Al-Jazeera have previously come to light.
As far as Aeroflot is concerned, the hacked reservation system may not have been the last incident involving US spying on the airline. While Snowden was staying at the transit area of Moscow's Sheremetyevo Airport, the Internet was awash with rumors that he was going to catch an Aeroflot flight headed for Cuba.
In mid-July, an Aeroflot flight from Moscow to Havana deviated off course, FlightAware live flight tracking indicated. The news sparked a rash of online speculation that Snowden may have been aboard the flight.
The detour spawned speculation in the media that the aircraft may have been trying to avoid entering US airspace. However, the rumors were quickly dispelled, as it was discovered that America's eastern seaboard was undergoing some rough weather that may have prompted the plane to change course.
By law, Russian airlines are banned from sharing flight passenger data with third parties, Aeroflot spokesman Andrey Sogrin told RT.
On August 1, Snowden's stay at Sheremetyevo came to an end, as his lawyer revealed that the 30-year-old American had been whisked away by taxi to an undisclosed location.
You can share this story on social media: