On-air summons: Russian radio jockey gets court order during live broadcast
Published time: 19 Jun, 2013 07:57
Edited time: 19 Jun, 2013 10:38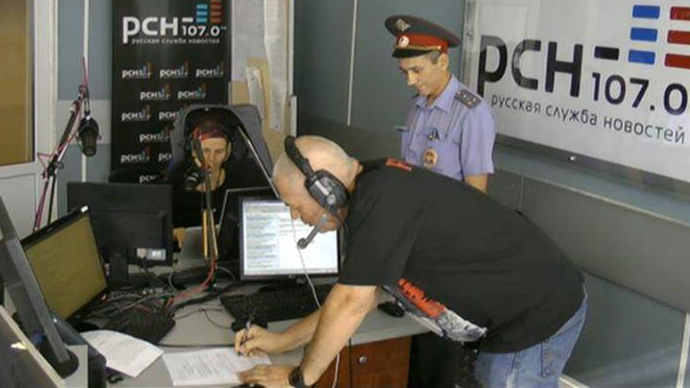 Controversial Russian talk radio host Sergey Dorenko was issued a court summons during a live broadcast of his show Wednesday. He has been ordered to stand trial for slander over accusations made against the head of a Russian railway company.
The writ was brought Wednesday morning by a police officer to Russian News Service radio, where Dorenko works as editor-in-chief and host.
Dorenko was in the studio at the time, and the law enforcer did not wait for the program to end: He entered the room, introduced himself, handed over the summons and asked the host to sign the receipt.
Dorenko adopted quite a sarcastic tone as he did the paperwork. "The lawsuit of Yakunin Vladimir Ivanovich over defense of honor and dignity," he read from the document. "What ever happened to Vladimir Ivanovich's honor and dignity? Did it rot or something?"

A Moscow district court has registered a slander lawsuit against Dorenko filed by Vladimir Yakunin, the head of a Russian state-owned railways company, over a broadcast Dorenko made in November last year. In it, the host accused the senior company officer of incompetence and corruption.
Dorenko, a veteran media personality and political commentator, is infamous for making controversial statements on radio and television. Critics have branded him a 'tele-killer' for his skill at damaging the reputations of public figures.