'Big Brother' in your fridge: British National Grid eyes 'forced' electricity switch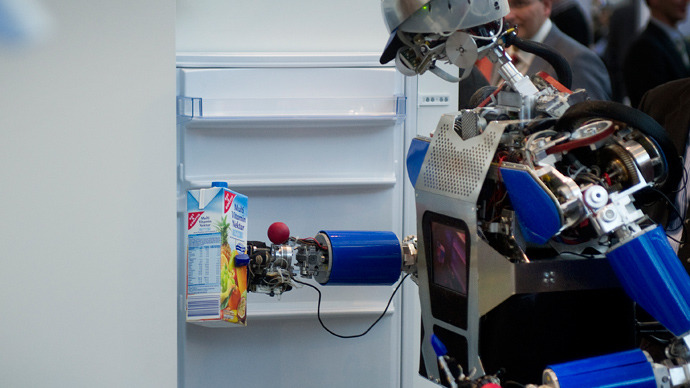 The UK's National Grid has proposed all white goods for the British consumers to be fitted with special sensor chips, which would automatically and without owner's consent turn the device off in the event of abnormal nationwide electricity demand.
The plan, dubbed by critics as "Big Brother technology," has been backed by the European Network of Transmission System Operators for Electricity (ENTSO-E).  The EU-wide body of energy regulators, ENTSO-E has outlined it in a 63-page document sent for the European Commission approval, Mail Online reported on Sunday.


Should the plan find approval in the European Parliament and become legislation, it would enable the energy giants to selectively cut power consumption in millions of homes, instead of having to deploy back-up generators and ask factories to temporarily shut down production.
Under the current scheme, the National Grid may approach companies asking them to switch off some of their works, when the UK's power transmission network is not coping with the demand. In return, compensation is paid.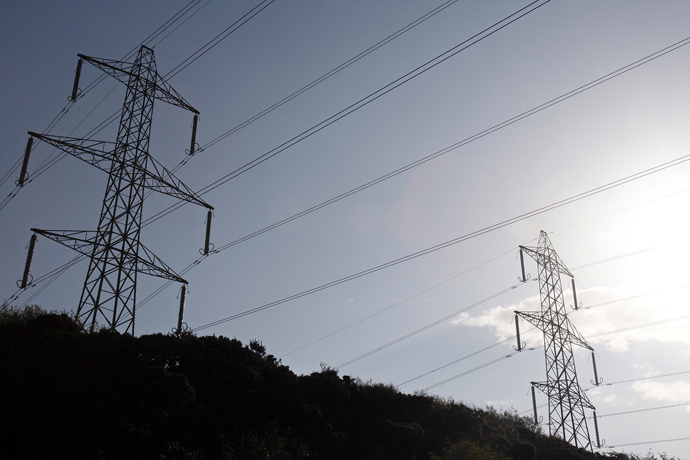 But there was no hint of compensation or benefits to the household device owners in the document drawn up by ENTSO-E. Also, there was apparently no way for consumers to decide, if they wanted to use the proposed scheme, as the 'smart' switches were to be automatically installed by device manufacturers.
Reports of the plan have immediately sparked public outrage in the UK, with critics saying the energy giant are simply "passing down their incompetence to the customers."
"This is Big Brother technology on a grand scale… Consumers are not benefiting at all and will be left paying more when they buy the appliances, as well as having their private goods controlled by outside forces," Viktor Sundberg, energy strategy manager at Electrolux, has said. At the same time, energy companies would benefit from consumers' inconvenience by saving millions, he added.
Meanwhile, the UK's Big Brother Watch civil liberties group voiced its firm opposition to the proposal.
"This sinister plan smacks of over-the-top intrusion into people's houses. It should be the choice of consumers if they want to sign up to it, not slipped into our homes through fridges and freezers," the group's director Nick Pickles has said.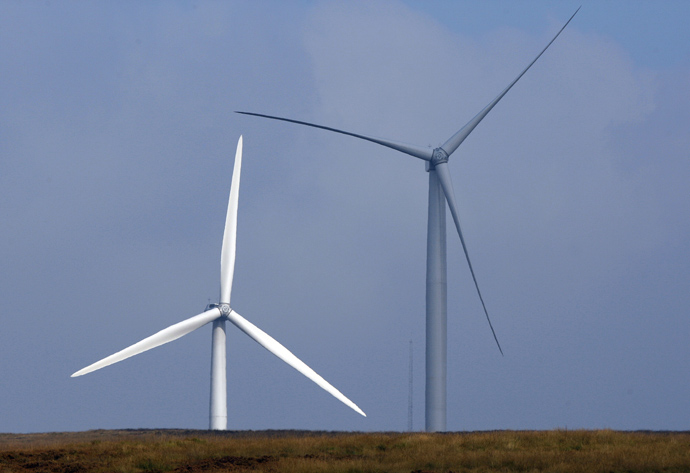 Consumer groups throughout Europe have also expressed their "serious concern" with the issue in a letter to ENTSO-E.
Nevertheless, the UK company pushing the idea was adamant the proposal was both rational and reasonable.
"This should result in benefits to consumers as it will lead to a reduced requirement for additional back-up electricity sources," a spokesman for National Grid said, speaking of "accumulated effect" of automatically switching off millions of temperature controlled devices.
The company also claimed that the scheme would have no serious impact on consumers, and "no material impact on the operation of fridges and freezers," as the devices will have to be put off just "for a few seconds and only occasionally."
A private company with multi-billion profits, the National Grid is said to be addressing the EU's demand for having 20 per cent of all electricity generated from green sources, such as wind farms. Being dependent on weather factors, such sources increase a risk of large-scale blackouts, which the energy supplier is keen to avoid.

You can share this story on social media: