UK onshore wind farms to create more carbon dioxide - report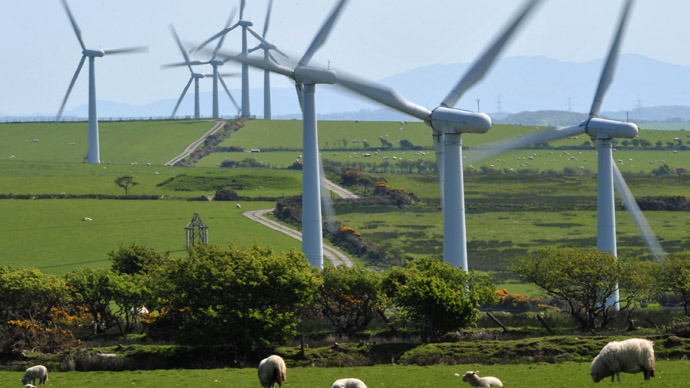 Thousands of Britain's onshore wind farms will create more greenhouse gases than they save because many of them are built on peatland, a new study claims.
The finding was made by Scottish government-funded researchers from the University of Aberdeen, who devised a method used by developers to calculate how long it takes for wind farms to 'repay' carbon savings into the environment, the Daily Telegraph reports.

Onshore wind farms are often built on upland sites where peat soil is common. Peat is a massive store of carbon and is described by scientists as Europe's equivalent to the tropical rainforest. Peat bogs absorb carbon in the same way as plants and trees but in much higher quantities.

UK peatland stores about at least 3.2 billion tons of carbon, making it one of the most important carbon sinks in Europe.

But in Scotland alone two thirds of all onshore wind farms are planned to be situated on peatland, while England and Wales also have a large number of current and planned wind farms on peat bogs.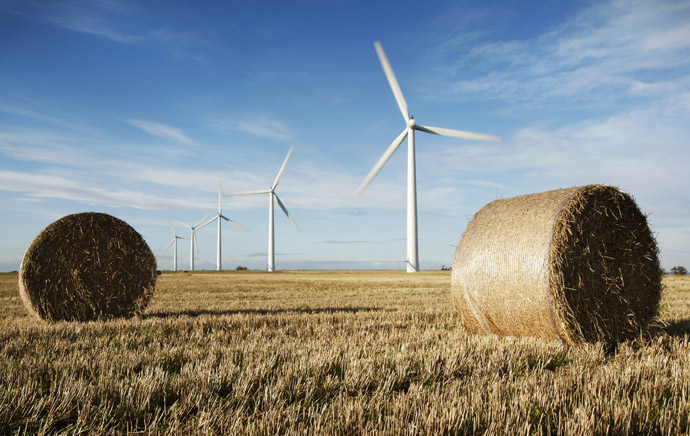 Wind farms and the miles of new roads and tracks needed to service them damage or destroy peatland, meaning a reduced amount of carbon is absorbed into the peat bogs, and instead contributes to global warming in the atmosphere.
The significance of the scientist's research, which will be published later this year, is increased by the fact that they are all pro-wind power generation and their work is funded by the Scottish government who are also pro-wind. Wind farms are heavily subsidized by the Scottish government in Edinburgh and by the UK government in Westminster.
"Much of the cheap land being targeted by developers desperate to cash in on wind farm subsidies is peatland in wild areas of the UK. This statement is a reminder that we must have independent scientific assessment of the effects of policy and subsidies,"

Helen McDade from the John Muir Trust, which campaigns to protest wild land from wind farms, told the Sunday Telegraph.
But the wind industry insists that if wind farms are properly managed then their effect on peatland is minimal. Niall Stuart, director of Scottish Renewables, a renewable energy trade association, said that damaged peatland could be restored in about a year.
While Jennifer Webber a spokesman for RenewableUK, a lobbying group for the industry, stressed that overall wind farms help to decarbonize energy production in the UK.  
"Wind farms continue to be an important tool in decarbonization and energy independence, with actual measurements showing wind displacing gas from the system. This is why they retain the support from environmental organizations,"
said Webber.
You can share this story on social media: