Religious groups to defy German circumcision ban?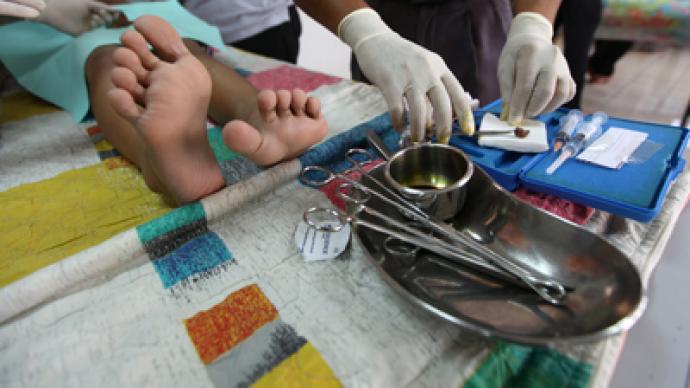 Europe's main Orthodox rabbinical body has urged the Jewish community in Germany to continue performing the ceremony of circumcision, which many believe to be the "foundation" of their faith – despite an existing ban on the practice.
Rabbi Pinchas Goldschmidt, president of the Conference of European Rabbis, said his organization is ready to back Jews in challenging the June ruling by a Cologne district court, which Jewish groups see as symptomatic of a trend across Europe against some Jewish rituals. The group held an emergency meeting this week in Berlin."We urge the Jewish community in Germany and circumcisers to continue to perform circumcisions and not to wait for a change in the law," said Goldschmidt, who organized the three-day meeting.He also said the ban poses a threat to the Jewish community's existence in Germany and is a new example of growing prejudice in Europe against non-Christians, along with the Swiss ban on minarets, French and Belgian bans on wearing Islamic veils in public, and an attempted Dutch ban on halal meat.The Cologne court ruling came after police were alerted by a doctor who treated a Muslim boy for bleeding after he underwent circumcision. The ruling tried to emphasize it did not ban circumcision, but simply advocated that it be performed when the children are older.So far the ban applies only to the area of the Cologne court's jurisdiction.But despite the government's assurances, the president of the German Medical Association this week recommended that doctors cease performing circumcisions for religious reasons until the law can be clarified.Jewish and Muslim religious leaders met European Parliament officials in Brussels this week to complain about what they called "an affront to our basic religious and human rights."In a country that is sensitive to charges of discrimination, especially against Jews because of the Holocaust perpetrated by the Nazis during World War Two, many politicians including the foreign minister have strongly criticized the ruling.