'Fight terrorists until full elimination': Putin changes New Year address after Volgograd terror attacks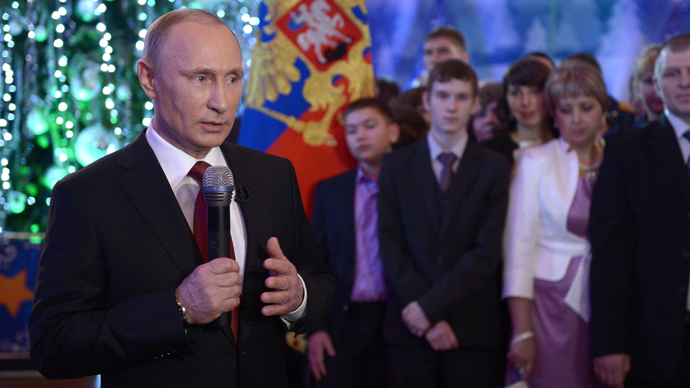 The deadly suicide attacks in Volgograd forced Vladimir Putin to make changes to his traditional New Year address, with the Russian President promising to wage "a confident, tough and consistent" war on terror until total victory.
"The inhumane terrorist acts in Volgograd" were among the biggest challenges Russia faced in 2013, the Putin said in his address to the nation, broadcast minutes before the New Year.

"In the time of challenges Russia always stood united and solid," he stressed.

At least 34 people have lost their lives and over 80 injured in two suicide blasts in Russia's southern city of Volgograd on December 29 and 30, with the president saying: "We bend our head before the victims of the violent terrorist attacks."

"We'll lead a confident, tough and consistent battle against the terrorists until their full elimination," the President promised.

This year, Putin broke the long-time tradition and gave up on the pre-recorded address to the nation, shot at the Kremlin several days before the New Year.

On December 31, Putin made a surprise visit to Khabarovsk, which contains one of the temporary accommodation centers for those who lost their homes in massive floods hitting the Russian Far East this summer.
The sudden change of plans resulted in the Russians getting two presidential addresses as Putin recorded his new speech in Khabarovsk.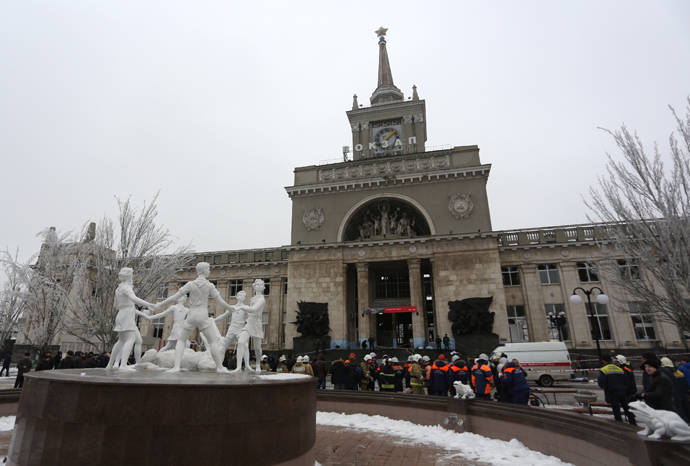 It happened in front of the inhabitants of an accommodation center and the soldiers, who battled the natural disaster, invited by the head of the state to welcome in 2014 with him.

The Khabarovsk address turned out to be three minutes longer than the initial speech, with specifics on the Volgograd blasts and the devastating floods in the Far East added.

"On New Year's Eve, the President decided to be with those specific people, who survived this unprecedented catastrophe. And here he addresses them with a felicitation," Dmitry Peskov, Putin's press-secretary, told ITAR-TASS news agency.

"And this greeting speech has become his New Year address, which means that he, in fact, broke a longstanding tradition," the spokesman added.

Peskov explained the fact that Kamchatka saw the old address by "a technical blunder" as the footage was not sent there in time.

"My dear friends, this year I'm addressing you with a New Year speech not from the Kremlin as usual, but from the Far East," Putin said in his new address. "I came here to meet the New Year with those, who with honor and dignity passed the test of nature, but can't celebrate the holiday in their own homes. Together with them, I congratulate the whole of the country and raise my glass to our people, the health of those, who fought the flood, showing compassion and selfless generosity."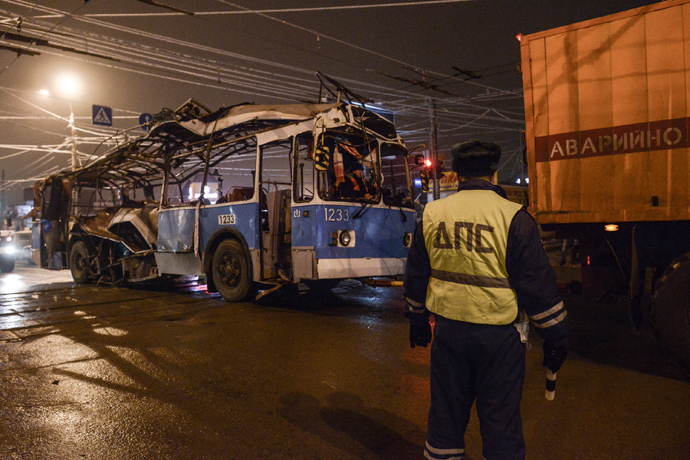 In August, several big rivers in the Far East, including the Amur and Zeya, burst their banks, which resulted in one of the biggest floods the region has ever seen.

12,000 homes were flooded in Khabarovsk, Amur and Jewish Autonomous Regions, with over 183,000 people affected by the natural disaster.

"We'll support all those, who were affected [by the floods]," the President said. "We'll do everything that was planned – reconstruct and build everything slated to be reconstructed or built."

But despite the challenges Putin gave a positive assessment of 2013, "our country became somewhat better, more convenient, more prosperous and succeeded in persistently defending its interests in international affairs," he stressed.

As for Russia's main tasks in 2014, Putin said that a lot has to be done "in the economy, in improving the lives of people and assuring their safety," with another important issue on the agenda being "hosting the Olympics and Paralympics at the highest level."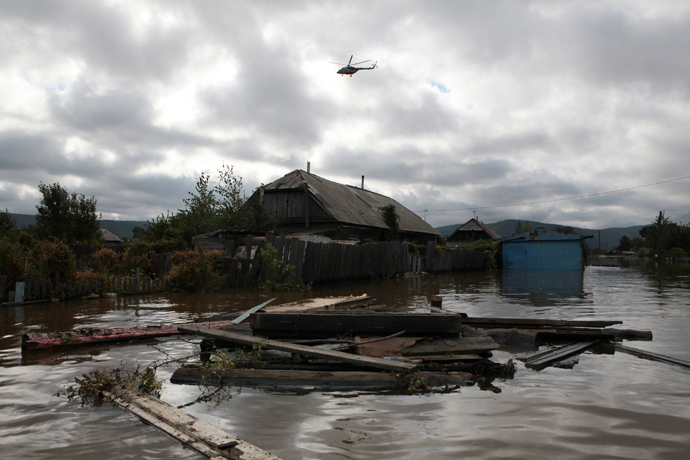 You can share this story on social media: