Sandbags & trenches: Russian Far East floods worsen
People are struggling day and night as the worst flooding in 120 years hits Russia. The Amur River rose by another 14cm in the past 24 hours. Over 100,000 people from 185 towns are affected, with damage to 9,500 homes in several regions in the Far East.
"For now, it's a race to lay thousands of sandbags and dig kilometers of draining trenches to keep the water from claiming more towns and villages," RT's Paul Scott, who has been reporting from the flood-hit city of Khabarovsk for over a week, said.

Rescue crews and local volunteers are struggling day and night trying to keep the water at bay. According to Scott, many fear the waters won't recede by winter.

Water levels are expected to increase up to 780 cm by the end of August and could reach a critical benchmark of 830cm in September.

On Thursday, the level of the Amur River showed an alarming rise, hitting 7.6 meters. By Friday morning, it had hit 7.7 meters, the local Emergencies Ministry reported.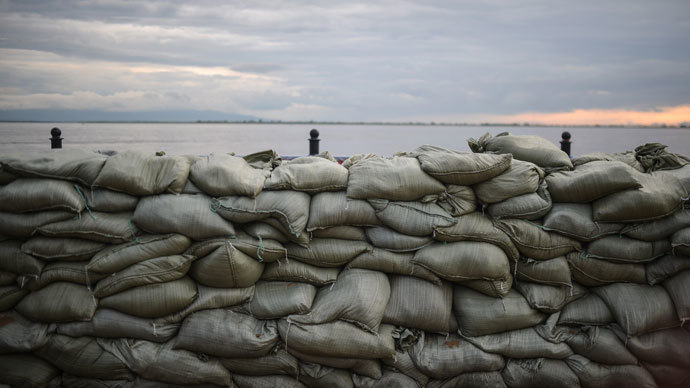 Almost 40 towns and villages are flooded across the Khabarovsk Territory alone, with over 1,000 residential buildings inundated. More than 2,200 people, including 460 children, have been evacuated from the affected areas.

Thousands of residents have also been evacuated from towns and villages in the Jewish Autonomous Region, one of those badly affected by the floods. The disaster has seen farmland destroyed, entire towns devastated and residents in despair.

With physical damage from the unprecedented floods totaling almost a billion dollars, President Vladimir Putin has urged local officials to step up their response.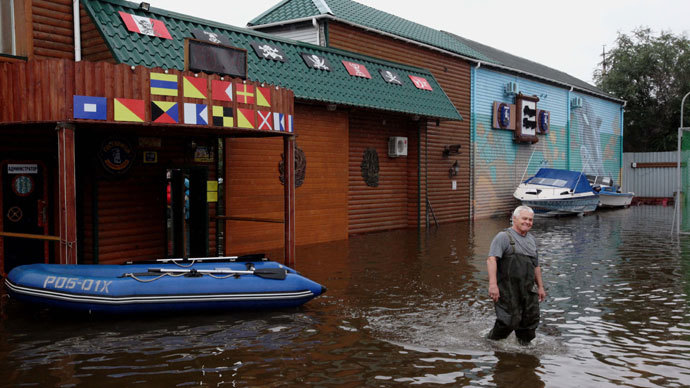 The Emergencies Minister promised to provide additional financial aid to people who lost their homes.

"One of the first priorities was to provide accommodation to families who will unfortunately have to live through the winter without a home," Vladimir Puchkov said.

Two hundred and eighty km of roads and 71 bridges have been completely destroyed, according to the Ministry of Transport. With almost half of the crops damaged, the estimated costs are expected to rise along with the water levels.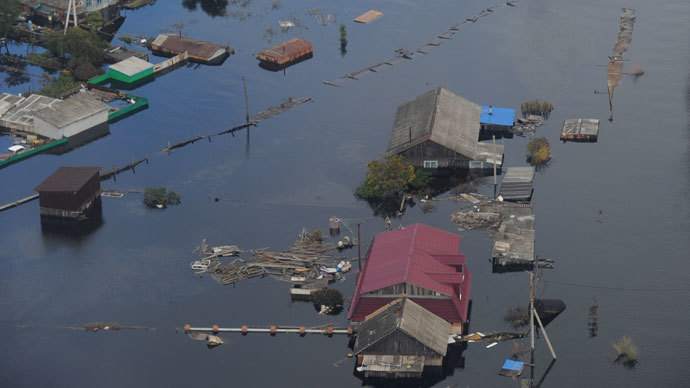 You can share this story on social media: