Cost of Russian Far East floods to top record $900mn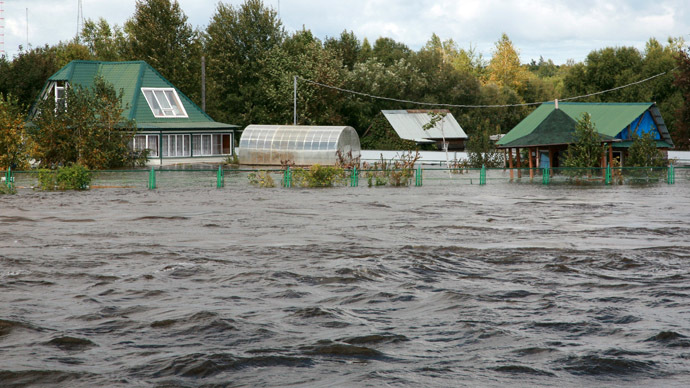 The Russian Far East is experiencing its worst flooding ever. With almost half of the crops and 9,500 homes damaged, the estimated costs are expected to go above $910 million.
The projected damage is already greater than the $600mn losses from last year's Krymsk 'flash flood' that killed 171 people.

More than 100,000 people from 185 towns in the Far East have had their homes damaged. On top of that, 280 km of roads and 71 bridges are completely destroyed, according to the Ministry of Transport.
The level of the raging Amur River hit 7.6 meters on Thursday and meteorologists say the disaster the worst in 120 years, and warn more is to come.
In less than a week the level of the Amur River is predicted to reach 7.8 meters. In the worst case scenario, by September 2-3 it might jump to 8 meters with the maximum predicted level now at 8.8 meters.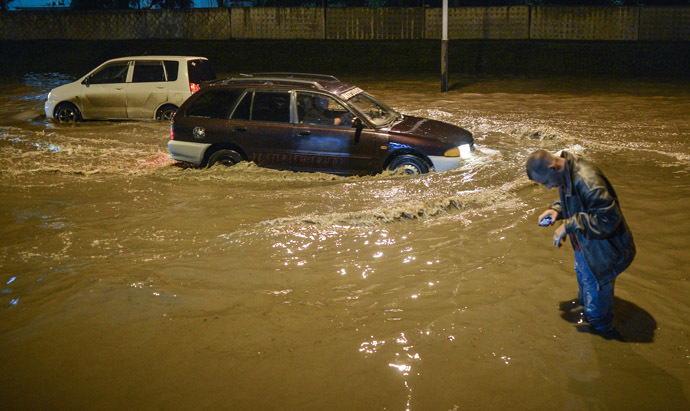 Food prices in the region are rising by more than 10 percent. The area lost almost half of the crop from half a million hectares. Prices for food basics such as bread, sugar, eggs, pork and chicken have increased the most. In some of the areas, the price of sugar rose by as much as 7.4 percent during the past week, with eggs going up  17 percent, according to the Agriculture Ministry.
Another threat for the region are starving bears turning aggressive bears because their natural food sources have been destroyed by the floods, RIA Novosti quotes local police. Hunger is driving wild animals closer to villages as they cannot find their traditional food of berries and salmon.
You can share this story on social media: