Over 16,000 people evacuated as army helps battle Russia's Far East floods
Military reinforcements are helping to combat flooding in the Komsomolsk-on-Amur region in Russia's Far East as houses remain submerged and thousands displaced from their homes.
The city's flood defenses stretch over 8 kilometers long and are 8 meters high, after the military strengthened seven water control dams in populated areas.

The dams consist of sandbags and earth and have been placed to divert water from areas at risk of being swept by fierce floodwaters.

The water level in the city of Komsomolsk-on-Amur has receded one centimeter to 9 meters 10 centimeters, but there are fears this could change.

"Every time the situation appears to be under control, it worsens, in many cases setting new records," RT's Lyndsay France reported from the city.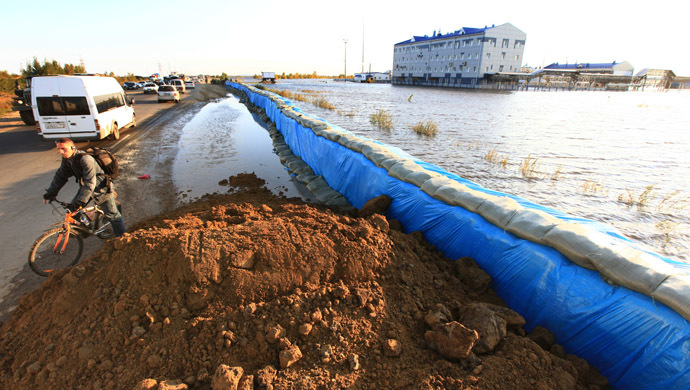 Some 3,000 people are being evacuated from the city. Ten temporary shelters have been established to accommodate them.

"It's not the same Amur [River] anymore, it's almost an Amur sea, with its width ranging from 20 to 30 kilometers and over 1,000 kilometers in length," said Yury Varakin, head of the emergency situations department at Russia's Hydro-Meteorological Center.

The situation on the ground remains very tense, with the flooding affecting not only houses, but also farmlands, doing considerable economic damage.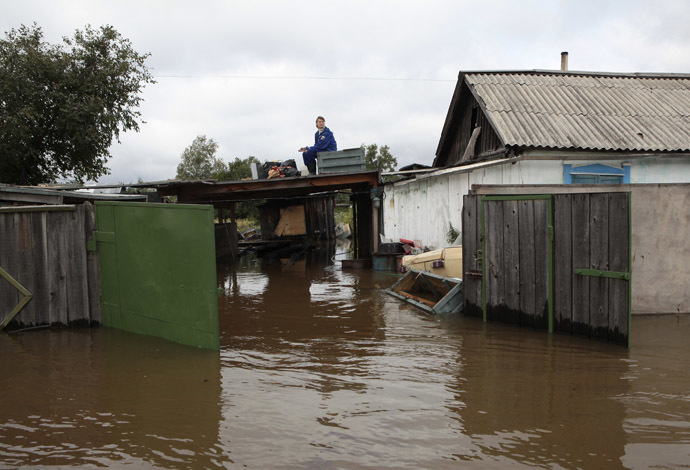 Essential food supplies have also been wiped out by the disaster.
Residents have already endured two months of intensive flooding, and there seems no end in sight.
Rescue workers are doing their job in extreme conditions: in the darkness, chest-deep in water. Over 45,000 people and 7,000 pieces of equipment are involved in tackling the crisis.
Nearly 100,000 people have been affected by the disaster. According to the latest Ministry of Emergency Situations figures, 97 villages remain flooded in the Komsomolsk-on-Amur region. Over 4000 houses are now submerged under water with 70 highways flooded and over 80 bridges affected. So far the flood has displaced 13, 600 people, 3,600 of which are children.
Deputy Prime Minister Yury Trutnev said Wednesday that Russia's federal government is providing $360 million in aid to parts of the Far East devastated by the floods.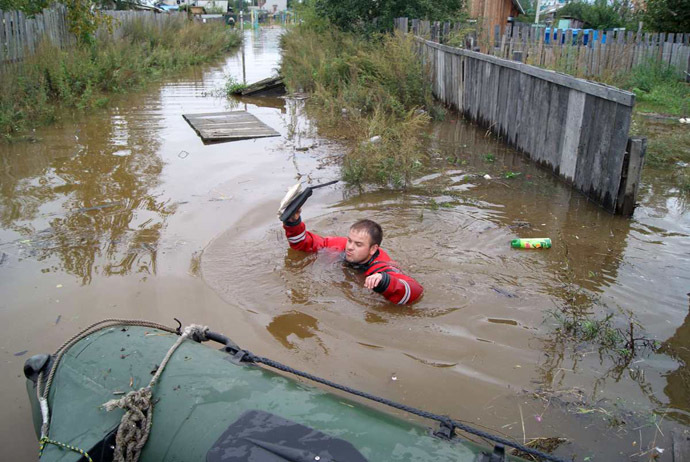 You can share this story on social media: