Flora power to combat intestinal bugs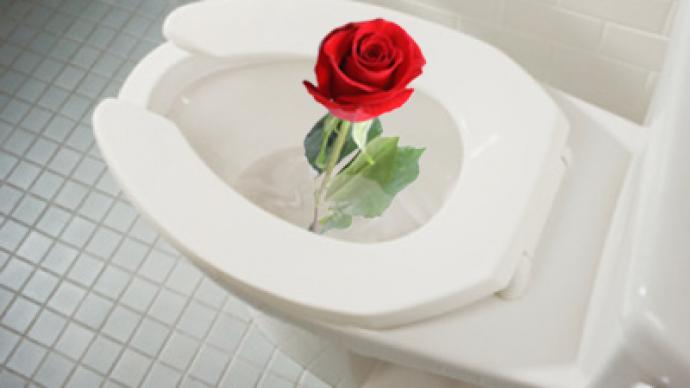 Obesity and other conditions as serious as Parkinson's disease and diabetes might be cured just by replacing the bowel flora.
Every year Professor Thomas Borody, a gastroenterologist at the Centre for Digestive Diseases in Australia's New South Wales, receives a single-stem rose from one of his patients, Coralie Muddell. This floral expression of her gratitude, Dr. Borody says, is the way to thank him for restoring her own flora – of the bowel.The patient suffered months of chronic diarrhea, so bad she would often embarrass herself in public. In an attempt to try to halt the flow, Muddell had even stopped eating.The technique that cured her could be called a stool infusion therapy. Scientists say this kind of therapy – in fact "bacteriotherapy" – may be up to 90 per cent efficient. If further trials confirm its efficiency, the "transpoosion" can become a viable option when antibiotics have failed.Technically, the process is nothing else but a replacement of a person's feces with someone else's. In this way, patients get back their "good" bowel bugs."I used to be frowned upon and called 'the doctor who makes people eat s**t'," Reuters quotes Borody as saying. But professionals do agree it works."The data are very strong," says Alex Khoruts, an American gastroenterologist at the University of Minnesota Medical School. "There is no question that it works."A few years ago, John Gillies – another patient who had to seek advice from Dr. Borody – had trouble picking up his grandchild. Every time he would have to wait for his Parkinson's disease to allow him to move. Miraculously, after Gillies was given antibiotics to treat constipation, his Parkinson's symptoms relinquished.Thomas Borody decided to put Gillies on antibiotics because he had found that constipation could be caused by an infection of the colon."He has now been seen by two neurologists, who cannot detect classic Parkinson's disease symptoms any more," Borody said, as quoted by New Scientist.His and other specialists' observations suggest that many conditions, from Parkinson's to metabolic disorders, might be caused by abnormal changes in the microbes of the gut. If so, it might be possible to alleviate symptoms with antibiotics, or even fecal transplants.The idea that Parkinson's could be caused by bacteria echoes work by Heiko Braak and Kelly Del Tredici at the University of Ulm in Germany. In 2003, these neuroanatomists suggested in their article in the Journal of Neural Transmission that Parkinson's might be caused by a bug that breaks through the mucosal barrier of the GI tract and enters the central nervous system via the vagus nerve.Thomas Borody hypothesizes that a colon infection leads to a release of chemicals, or antigens, into the bloodstream, and that triggers an immune response. Unless something is done to clear the colon of these irritants, the immune response persists, eventually leading to an autoimmune disease.Alexander Chervonsky – a Russian scientist working at the University of Chicago – established with his colleagues a connection between the gut flora and autoimmune diabetes using evidence from animal models. The team's findings were published by Nature in 2008. Similar evidence for such links in humans is also growing.A research team from the Academic Medical Center in Amsterdam, the Netherlands, led by Anne Vrieze, studied 18 obese men with a number of symptoms that included low insulin sensitivity. The patients received fecal transplants – either of their own stool or stool from lean, healthy donors. Six weeks after the infusions, insulin sensitivity improved significantly in the nine men who received donor stool.Arthur Kaser, an expert on inflammation and intestinal flora at the University of Cambridge, notes that researchers are becoming increasingly aware of the link between gut flora and autoimmunity."This is absolutely exciting," New Scientist quoted him as saying. However, he pointed out, we are far from understanding the nature of the microbes that populate our body. The colon alone contains more bacteria than there are human cells in the body, and we do not yet know what constitutes "healthy" colon flora.
Vitaliy Matveev, RT
You can share this story on social media: