UK classrooms may teach students about Internet porn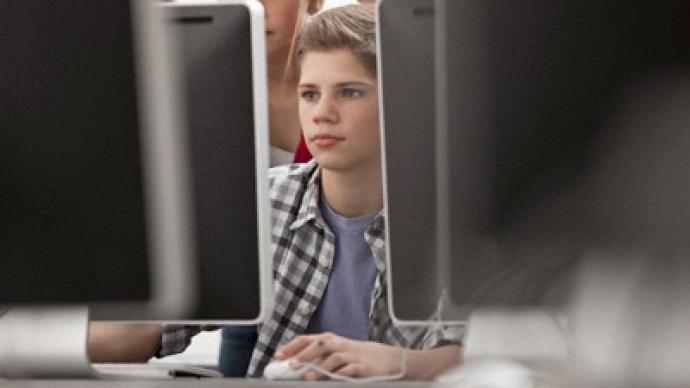 UK academics are pushing for teachers to educate teenage students with classes on Internet pornography. They claim children as young as 11 are being exposed to online porn, giving them unrealistic sexual expectations later in life.
­According to a study of 1,000 young people by Plymouth University, children are increasingly becoming desensitized to sexual imagery after viewing hardcore pornography.
Professor Andy Phippen, a lecturer in social responsibility in IT at Plymouth, is spearheading the drive to better educate children on the dangers of Internet porn. He and fellow academics hope to introduce a course directly tackling issues surrounding online pornography.
"It's common practice for kids today to watch Internet porn," he told British media. "One thing that clearly came out of it was issues around desensitization. Some people are getting hooked on the porn and then are not able to perform in the real world. It can give people unrealistic expectations. It can be very damaging for some people."
The effects of online porn on some children were significant, with research revealing that a third of people aged 16 to 24 found sex with partners difficult later in life after viewing porn.
The study comes amid growing pressure on the British government to force Internet companies to automatically block access to online porn. More than 110,000 people have signed a petition backing the move, the Telegraph reported.
The Plymouth study also shows that children as young as 11 are encountering online porn. The study also reported that by age 14, a majority of kids have viewed pornographic imagery.
Professor Phippen argued the government needs to realize online porn is no longer just for deviant youth.
"The information gathered will now be used to look at how our education system addresses this issue in schools," he said. "Pupils have told me that this sort of stuff isn't covered in their sex education lessons and they want it to be. But how do members of staff go about something that is this difficult to approach? That's something that can hopefully be tackled in the future."