Pakistan asked US to downsize drone strikes amid Taliban peace talks - report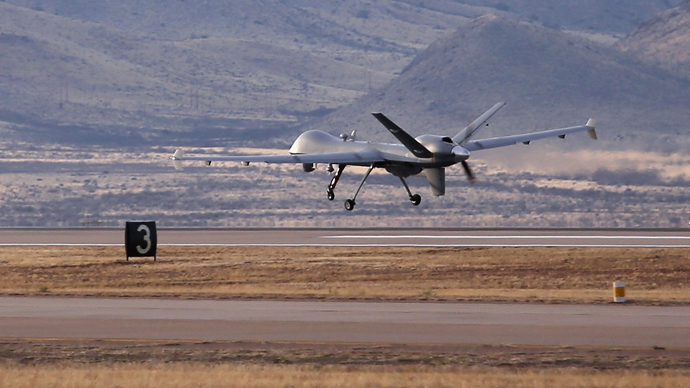 The Obama administration has dialed down CIA drone strike operations in Pakistan at the request of the government as it pursues peace talks with the Pakistani Taliban, the Washington Post reports citing anonymous US officials.
Sources suggested to The Post that the current pause in strikes against suspected militants in Pakistan came at the behest of Prime Minister Nawaz Sharif's government, which accused the US of attempting to derail Pakistan's talks with the Taliban after a drone strike killed Tehrik-i-Taliban Pakistan leader Hakimullah Mehsud in November.
"That's what they asked for, and we didn't tell them no," one US official said.
In accordance, the Obama administration indicated it would only target senior Al-Qaeda members should they become available for a strike, and that the US would take immediate action should a "direct, imminent threat to US persons" come about, the Post reported.
The current lull in the CIA's drone operations represents the longest period of inactivity since a six-week pause in 2011, when a US assault slaughtered 24 Pakistani soldiers at a border post, ratcheting diplomatic tensions.
Hakimullah Mehsud - not the first Tehrik-i-Taliban leader to die by drone - was killed by a strike just days before Pakistan was scheduled to meet with the Taliban, resulting in the cancelation of the summit and an infuriated Pakistani government. The Obama administration has attempted to smooth relations with Sharif, who took office last June.
A senior administration official denied there was any informal agreement to curb drone strikes, telling the Post that "the issue of whether to negotiate with the Pakistani Taliban is entirely an internal matter for Pakistan."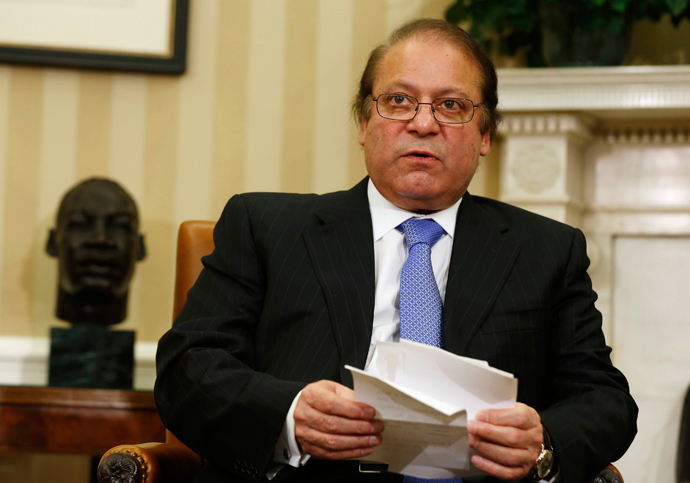 The Obama administration is "continuing to aggressively identify and disrupt terrorist threats in the Afghan war theater and outside areas of active hostilities in line with our established CT [counterterrorism] objectives and legal and policy standards...reports that we have agreed to a different approach in support of Pakistani peace talks are wrong," said the senior official.
A new round of Pakistan-Taliban talks was to begin Tuesday, though it was postponed by the government after two members of the Taliban's representation decided against participating.
Sharif has pursued peace talks since taking office, securing an endorsement for negotiations from an all-party conference not long after his election. Though last week in front of parliament, he said militants are still killing innocent civilians and Pakistani troops.
"The government is doing what it can to stop drone attacks," he said, which have inflamed extremists. But "we can no longer allow the massacre of innocent civilians" by terrorists. "The situation is not acceptable anymore."
Should peace talks fail, Sharif said "the whole nation will stand behind" military action against militants. The Obama administration has long encouraged Pakistan to use military force against the Haqqani network, a branch of the Afghan Taliban based in the same Pakistan-Afghanistan border area as Tehrik-i-Taliban Pakistan.
As US-Pakistan relations have improved in recent weeks, ties have weakened between the US and Afghan President Hamid Karzai, who has accused the Obama administration of working against him with both Pakistan and the Afghan Taliban, a group with which he has tried to start his own peace talks.
Congress questions drone limits
Meanwhile, at a hearing with top intelligence officials on Tuesday, US House Intelligence Committee Chair Mike Rogers criticized the Obama administration for tightened drone policy rules the president announced last year, calling them "an utter and complete failure, and they leave Americans' lives at risk."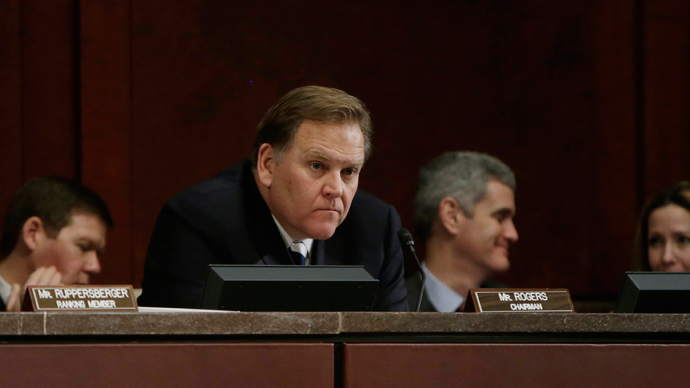 The stated policy change announced last May supposedly limits strikes to only Al-Qaeda members who pose a continuing and imminent threat to US persons, and only in cases where there is a "near certainty" that no civilians will be killed in the attack.
Rogers cited growth from Al-Qaeda affiliates in Yemen, Syria and Africa, saying "individuals who would have been previously removed from the battlefield by US counterterrorism operations for attacking or plotting to attack against US interests remain free because of self-imposed red tape."
Director of National Intelligence James Clapper said he did not believe the alleged stricter criteria harmed the US.

"What I think it has more to do with is the transformation, if you will, of the terrorist threat, its diffusion, its globalization and its franchising," Clapper said, of any potential harm posed to the US.
The White House also disputed Rogers, saying the new rules were aimed to blunt anti-American hostility.
"The president has made clear that even as we aggressively pursue terrorist networks — through more targeted efforts and by building the capacity of our foreign partners — America must move off a war footing," said White House spokeswoman Caitlin Hayden. "We will not be safer if people abroad believe we strike within their countries without regard for the consequence."
While drones strikes have stalled in Pakistan, they have continued in Yemen, including one recent attack that reportedly leveled a wedding party.
You can share this story on social media: