Yemeni parliament votes to ban drone attacks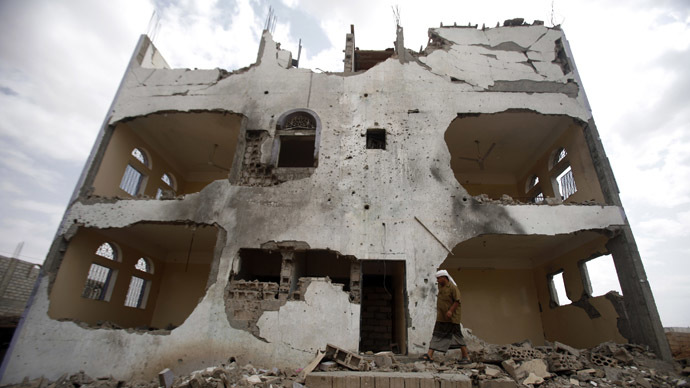 An anti-drone motion was passed by Yemen's parliament on Sunday, banning drone attacks. The symbolic vote comes amid growing anger against US unmanned aircrafts used to kill off Al-Qaeda-linked terrorists. Concerns for civilians are also on the rise.
"Members of parliament voted to stop what drones are doing in Yemeni airspace, stressing the importance of preserving innocent civilian lives against any attack and maintaining Yemeni sovereignty," SABA news agency reported.
The non-binding motion needs to be approved by the president in order to have any political weight. At the moment, the motions passed by the Yemeni parliament are seen as no more than recommendations to the government, Reuters stressed.
Washington has recently increased the intensity of drone strikes in Yemen in an offensive against Al-Qaeda in the Arabian Peninsula (AQAP), despite widespread criticism sparked by the fact that strikes are far from "surgical."
Yemen is considered to be AQAP's main foothold of what is deemed the most active wing of the militant network.
The success of the US campaign remains a very heated topic of debate. Some argue that the drone strikes put civilian lives in danger, leading to rising casualties, while at the same time increasing sympathy towards AQAP and fostering resentment against the US.
Others feel that the US campaign is needed to eliminate Al-Qaeda. Yemeni Foreign Minister Abu Bakr al-Qirbi told Reuters in September that the drone strikes were a "necessary evil" and a "very limited affair," that occur only with Yemeni consultation.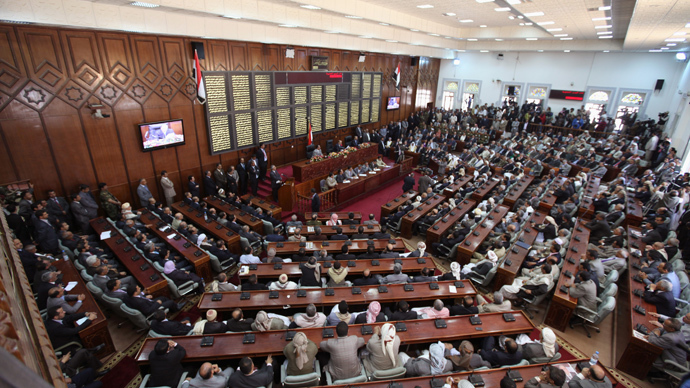 The new law comes after 15 people were killed in a Thursday air strike while on their way to a wedding. Local media reported that a drone attack was responsible, stating that the party-goers were hit instead of an Al-Qaeda convoy.
"An air strike missed its target and hit a wedding car convoy, ten people were killed immediately and another five who were injured died after being admitted to the hospital," a Yemeni security official told Reuters.
In October, Human Rights Watch (HRW) released a damning report on US drone strikes in Yemen. It described six of some 80 targeted killing operations in the country. In those six attacks, 82 people were killed, 57 of whom - nearly 70 percent - were civilians.
"President Obama says the US is doing its utmost to protect civilians from harm in these strikes. Yet in the six cases we examined, at least two were a clear violation of the laws of war," HRW senior researcher Letta Tayler commented at the time.
In the same month, UN special rapporteur on human rights and counterterrorism, Ben Emmerson, said that US drone strikes had killed 2,200 people in Pakistan in the past decade - 400 of whom were civilians and another 200 who were "probable non-combatants." Much like Yemen, many within Pakistan's population vehemently oppose American drone strikes.
You can share this story on social media: