Paedophile cop shocks St. Petersburg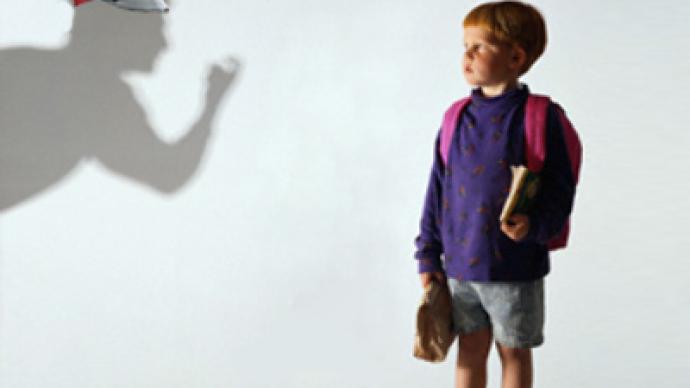 A 33-year-old police officer has been detained in St. Petersburg accused of raping teenage boys and physically assaulting men and women in the streets.
Denis Gribkov from the non-departmental security forces was detained in Russia's "Northern capital" recently after a police operation.
Reports of an "insane policeman" emerged in the city in 2006, Komsomolskaya Pravda newspaper writes. It was alleged that a man in police uniform met a schoolboy in the street, started a friendly talk with him before winning his trust and raping him.
The perpetrator wasn't caught, and within a year nothing more was heard of him.
But at the beginning of 2008 a series of terrible assaults on boys aged between 12 and 14 shocked the city. It is alleged the rapist used neither threats nor weapons in the attacks, relying instead on powerful psychological methods to win over his victims. It is reported that in just 10 to 15 minutes he could make a boy trust him like a father.
But the "father's" behavior began to get more and more fanatical and risky.
It is alleged that on March, 21 last year, Gribkov raped a boy after stalking him in the street in central St Petersburg. It's claimed the incident started on Nevsky Prospect when Gribkov was returning home after night duty.
Police are examining cctv video of the area at the time. The tapes allegedly show a man following a teenage boy for about a minute after the youngster came out of a metro station. The man then apparently asked the schoolboy for directions. It's reported that the boy seemed happy to be able to help a police officer.
The footage reportedly shows them passing through the city's central square – Dvortsovaya Ploshchad. But it's claimed Gribkov was looking for a quieter place, so led the boy to a nearby street where they entered a porch. It's alleged that the rape took place there.

The boy was reportedly able to show police the route he took with his "new friend". Officers then checked the work records of colleagues in the city.
It's reported that Gribkov was one of those who was off work at the time of the attack, and his age and rank seemed to match the man seen in the video. Officers said they were struck by the resemblance between Gribkov and the man on the tape when they made the arrest.
Further investigations have revealed that male rape may not have been Gribkov's only offence. He's also accused of using weapons to beat students, women and even military officers after finishing night shifts.
Prosecutors believe they have enough evidence to put Gribkov on trial. But under law he remains a policeman until convicted and sentenced by a court.
Gribkov's arrest again highlights the issue of police getting out of hand and abusing their power. It follows the recent case of Major Yevsyukov of the Moscow police. He's accused of killing three people in a shooting spree at a supermarket in the capital.
You can share this story on social media: