Little boy dies saving sister from paedophile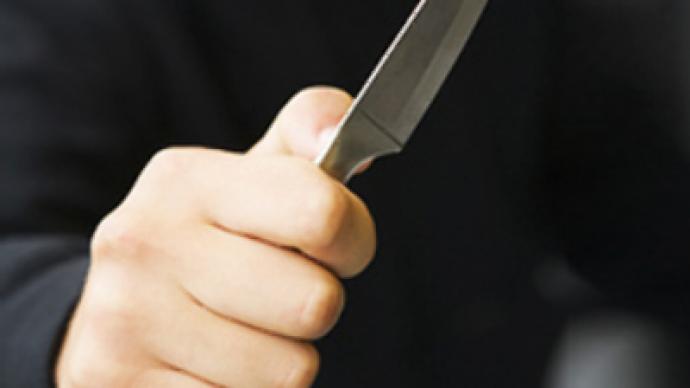 An 8-year-old boy has died trying to save his sister from being attacked by a paedophile in the Moscow region. Thanks to the little hero, the suspect was detained and will face trial.
On Tuesday the brave boy – Zhenya Tabakov – was buried in the town of Noginsk.
A criminal investigation against 33-year-old Sergey Kiyashko is now underway, writes Komsomolskaya Pravda paper.
According to police, Kiyashko, who had spent 17 years behind bars for murder and robbery, came to Noginsk to find a job. When he didn't succeed in job hunting, the man fell back into old habits.
On November 25, Kiyashko was wandering around the quiet town and came up with an idea of how to get some money. Not surprisingly, the ex-convict chose burglary as the easiest way.
When he came into a house in town's centre and rang a door bell, a 12-year-old girl, Yana Tabakova, opened the door. She and her younger brother Zhenya were home alone whilst their parents were working at a local military hospital.
Threatening the children with a knife, Kiyashko demanded that they give him money or any other valuables. The man grabbed the girl and ordered Zhenya to go and search for money. Kiyashko, meanwhile, started to undress Yana.
When little Zhenya saw what was happening, he ran to the kitchen, took a knife and stabbed the offender into his waist. The paedophile let Yana free, but, furious about the boy's actions, he jumped Zhenya and stabbed him in the back eight times.
Fearing neighbours might call the police, bleeding Kiyashko escaped and hid in an empty house on the outskirts of the town, but, thanks to the locals who called the police when they saw the suspicious man, the child abuser was soon detained.
When Kiyahsko was examined at the police station, it was discovered the wound in his waist was only three centimeters deep.
Zhenya was taken to hospital, but died later.
Police suspect the paedophile might be connected with other crimes against children committed in the region.
You can share this story on social media: