NSA 'no longer spying' on UN headquarters in New York – report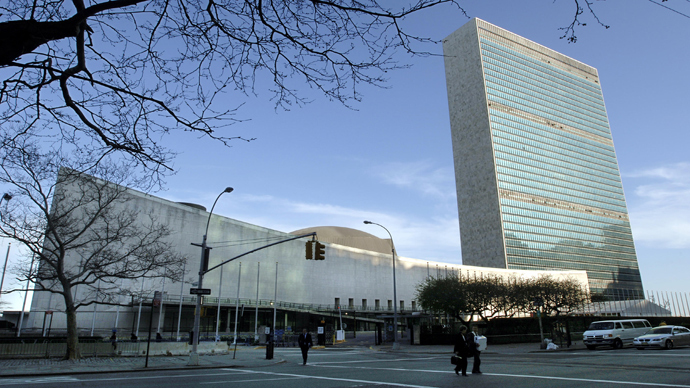 US President Barack Obama has "recently ordered" the National Security Agency to stop tapping the UN headquarters in New York amid the review of electronic surveillance programs, Reuters reported, citing official sources.
"The United States is not conducting electronic surveillance targeting the United Nations headquarters in New York," a senior Obama administration official told Reuters, speaking on condition of anonymity.
 
Another official told the news agency that the decision was made within the last few weeks after the president's aides said in briefings that the White House no longer wanted to conduct certain monitoring of UN targets.
 
The official could not elaborate on the extent of past surveillance and did not say whether the monitoring of UN diplomats elsewhere in the world is continuing, as such programs are highly classified.

It is understood that the UN headquarters and diplomatic missions have for decades been the target of aggressive spying, including that of the NSA, but details of such surveillance at the present time are scarce.
 
However, former NSA contractor Edward Snowden shed more light on the practice, as he leaked documents detailing the agency's recent spying efforts. Snowden's files, obtained by Der Spiegel, revealed in August that the NSA bugged more than 80 embassies and consulates under a program called the "Special Collection Service," which has been described as "intensive and well organized" as well as having "little or nothing to do with warding off terrorists."
 
In New York, the surveillance was said to have included tapping into UN video conference calls, which the NSA managed to decode in the summer of 2012.
 
"The data traffic gives us internal video teleconferences of the United Nations (yay!)," read one of the documents, boasting that the number of communications that were decoded rose from 12 to 458 in just three weeks following successful encryption cracking by the agency.
 
Apart from the UN headquarters, the European Union and International Atomic Energy Agency (IAEA) delegations were also bugged, according to the files.
 
The NSA declined to comment on the Tuesday report, and spokesmen for UN Secretary General Ban Ki-moon did not immediately respond to a request for comment, Reuters reported.
 
Meanwhile, the White House has said it is undertaking a broad review of US intelligence gathering programs to determine whether they are appropriate.
 
"The Administration's review is ongoing so I'm not in a position to discuss the details or the outcomes, but we have already made some decisions through this process and expect to make more as we continue," NSA spokeswoman Caitlin Hayden said in a late Monday statement.
 
Snowden's leaks said that the agency has for years eavesdropped on foreign leaders, including those of allied countries. The allegations have been confirmed by current and former official sources familiar with NSA practices, according to Reuters.

Such covert activities have been repeatedly briefed to US congressional intelligence committees, at least in outline, the news agency added.

You can share this story on social media: