Brazil to press for local Internet data storage after NSA spying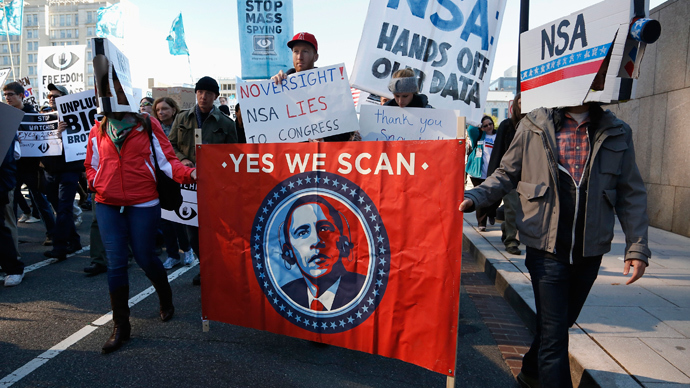 Brazil is urging a plan to introduce local data storage for Internet giants like Facebook and Google in order to keep the information they get from Brazilian users safe –as part of a complex of measures to oppose US spying.
The new law could impact Google, Facebook, Twitter and other Internet global companies that operate in Brazil, Latin America's biggest country and one of the world's largest telecommunications markets.

The country's president, Dilma Rousseff, is urging lawmakers to vote as early as this week on the law, according to Reuters who have seen the draft of the legislation.

"The government can oblige Internet service companies ... to install and use centers for the storage, management and dissemination of data within the national territory," the draft of the document read.

Rousseff's calls come after surveillance leaks by the US in Brazil that went as far as tracking the personal phone calls and e-mails of the President herself.

Last month, Brazilian President Dilma Rousseff canceled a scheduled meeting at the White House after leaked documents showed the NSA spied on her country's state oil company.

"We are not regulating the way information flows, just requiring that data on Brazilians be stored in Brazil so it is subject to the jurisdiction of Brazilian courts," Rousseff spokesman Thomas Traumann said. "This has nothing to do with global communications."

However, the companies disagree saying that the legislation will increase costs of services, and damage the economic activity connected with information.

Last week a coalition of business groups representing dozens of Internet companies including Facebook, Google, Microsoft and eBay sent a letter to Brazilian lawmakers.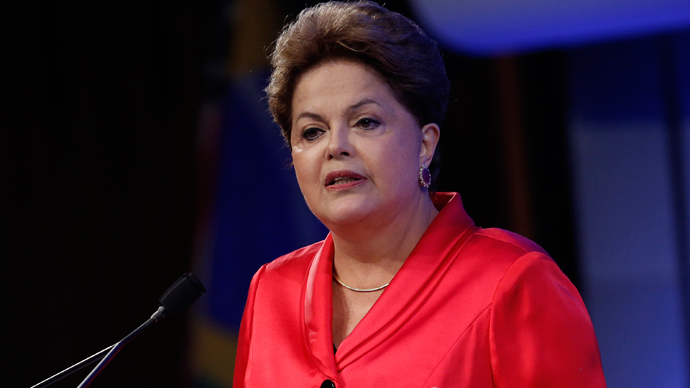 "In-country data storage requirements would detrimentally impact all economic activity that depends on data flows," the letter read, Reuters reported.

Many also threatened the law will scare the companies, while others, nevertheless, were of the opinion that the companies would comply if faced with no other options.

This week, Brazil is expected to vote on a cyber-security bill to create a state system to protect the country's citizens from spying.

When the news on the bill emerged two weeks ago, Brazilian President Dilma Rousseff tweeted the news, stressing the need for greater security "to prevent possible espionage."

The latest legislation project comes against a backdrop of Brazil set to host a conference next April to debate ways to guard Internet privacy from espionage.

The meeting is to be held by ICAAN, the body that manages web domain names. It is thought to be neutral and includes governments, civil society and industry.

Meanwhile, BRICS companies are working to create a "new Internet".

In particular, Brazil has been reported to be building a "BRICS cable" that will create an independent link between Brazil, South Africa, India, China and Russia, in order to bypass NSA cables and avoid spying.

The cable is set to go from the Brazilian town of Fortaleza to the Russian town of Vladivostok via Cape Town, Chennai and Shantou.

The length of the fiber-optic cable will be almost 35,000 kilometers, making it one of the most ambitious underwater telecom projects ever attempted.

Jeremie Zimmermann, co-founder of the French digital rights advocacy group La Quadrature du Net, told RT such a project is about taking back control of both vital digital infrastructure and fundamental freedoms.
"It sounds costly, but it's probably worth it," Zimmermann said. "There would be more cables. The more routes for information to go through the Internet, the better our communications would be overall."
Zimmermann said more control of communication infrastructure is an assertion of "a kind of digital sovereignty that countries should be free to apply" for the common good.
Last week, most of the BRICS countries joined talks to hammer out a UN resolution that would condemn "indiscriminate" and "extra-territorial" surveillance, and ensure "independent oversight" of electronic monitoring.
Russian Foreign Minister Sergey Lavrov said that "contacts [between Moscow and Washington] never stop," when asked if the latest publication of secret files leaked by the former National Security Agency (NSA) contractor would affect relations between Russia and the US.
Also, Lavrov made it clear that the situation surrounding Snowden is irrelevant to Russia.
"We have formulated our position on Snowden and have said everything," he said.
You can share this story on social media: