Cameron hints at 'tougher measures' if media continues publishing Snowden leaks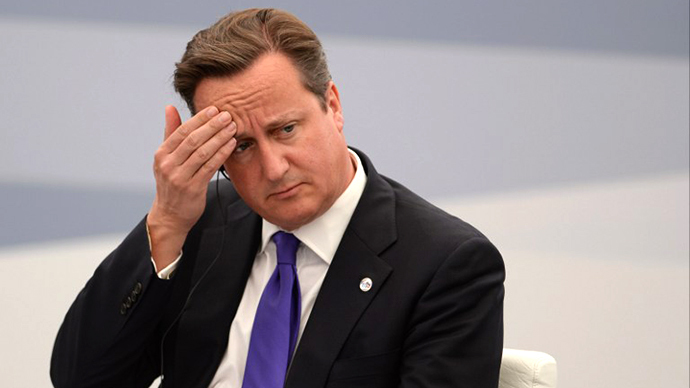 British Prime Minister David Cameron has issued a veiled threat against media organizations, calling on The Guardian and other outlets to stop publishing the disclosures leaked by National Security Agency whistleblower Edward Snowden.
The Guardian first began its ongoing series based on the Snowden leaks in June, when far-reaching clandestine activity of the American NSA and British Government Communication Headquarters (GCHQ) were made public. UK lawmakers have not yet been "heavy handed," the prime minister said, but if media does not cease such publication soon the government could soon crack down. 
He suggested the government may employ D-Notices, official requests asking editors not to publish news items for national security reasons, if the coverage goes on. 
"We live in a free country so newspapers are free to publish what they want," Cameron told the House of Commons Monday, adding that The Guardian, in particular, has made "this country less safe."

"I don't want to have to use injunctions or D-Notices or other tougher measures. I think it's much better to appeal to newspapers' sense of social responsibility. But if they don't demonstrate some social responsibility it would be very difficult for government to stand back and not to act."

The NSA and GCHQ revelations have proved embarrassing for both Washington and London, with national leaders consistently pointing to far-reaching oversight only to have those claims refuted. Recent disclosures, in particular, revealing that the US and UK have quietly monitored international allies have laid the seeds for what appears to be growing hostility between friendly nations. 
But Cameron, who was answering questions from MPs regarding last week's meeting between European leaders, implied the surveillance has saved countless lives. 
"Our intelligence has also allowed us to warn our EU allies of plots against their people," he said.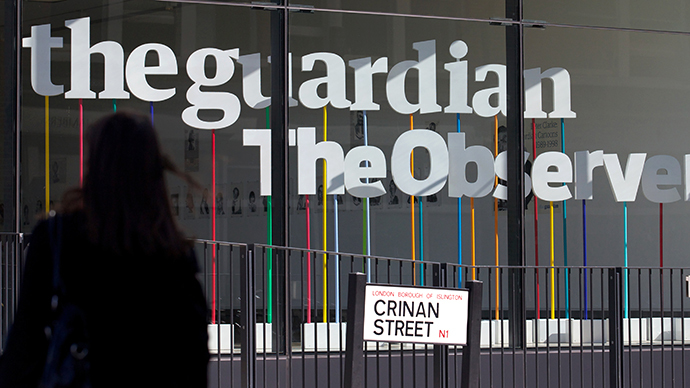 In July of this year GCHQ raided The Guardian's offices and demanded the destruction of hard drives containing the Snowden files. While Alan Rusbridger, editor-in-chief of the paper, said the destruction would have no effect because The Guardian would continue publication from its offices in New York, the destruction continued anyway. UK lawmakers threatened to issue an injunction to block further publication before the event in question.
"I explained to the man from Whitehall about the nature of international collaborations and the way in which, these days, media organisations could take advantage of the most permissive legal environments," Rusbridger wrote at the time. "Bluntly, we did not have to do our reporting from London. Already most of the NSA stories were being reported and edited out of New York. And had it occurred to him that Greenwald lives in Brazil?"
"The man was unmoved," the editor continued. "And so one of the more bizarre moments in The Guardian's long history occurred – with two GCHQ security experts overseeing the destruction of hard drives in The Guardian's basement just to make sure there was nothing in the mangled bits of metal which could possibly be of any interest to passing Chinese agents…Whitehall was satisfied, but it felt like a peculiarly pointless piece of symbolism that understood nothing about the digital age." 
Along with following the European summit, the prime minister also spoke after Tory MP Julian Smith quoted a report in the Sun of British intelligence analysts saying the Snowden leaks have impacted their ability to do their job. 
"Following the Sun's revelations this morning about the impact of the Snowden leaks," Smith asked, "is it not time that any newspaper that may have crossed the line on national security comes forward and voluntarily works with the government to mitigate further risks to our citizens?" 
Cognizant of the obvious implications on press freedom, some British media outlets have repeated their commitment to publishing information that does not harm national security and is relevant to the public. 
"We have a free press," Cameron said Monday. "It's very important the press feels it is not pre-censored from what it writes and all the rest of it."
You can share this story on social media: