Norway admits it carried out phone surveillance for NSA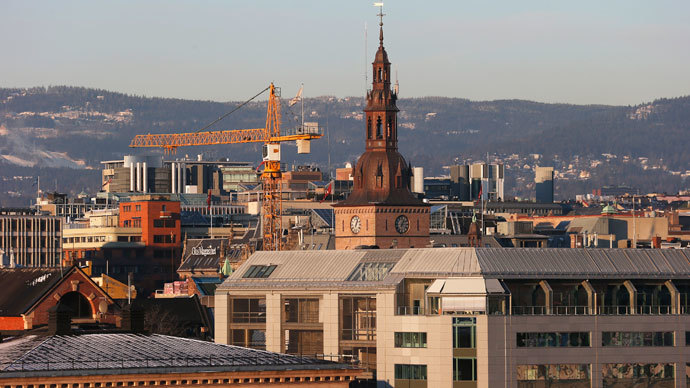 Norway's intelligence services said they, not the US National Security Agency, collected data on more than 33 million phone conversations in Norway over the space of one month last year.
The comments came following a report on Tuesday by Dagbladet, the Norwegian daily, that said the NSA collected the 'meta data' on the private phone calls of over 33 million Norwegian phone calls last December and January.

Norwegian intelligence says it voluntarily shares the collected data with the Americans in the name of security.

"This is data collection by Norwegian intelligence to support Norwegian military operations in conflict areas abroad, or connected to the fight against terrorism, also abroad," Lieutenant General Kjell Grandhagen, head of the Norwegian Intelligence Service, told a news conference.

"This was not data collection from Norway against Norway, but Norwegian data collection that is shared with the Americans."

Dagbladet's report was based on top secret documents made public by NSA whistleblower Edward Snowden and Glenn Greenwald, the former Guardian journalist who first broke the story on Snowden's revelations.

The newspaper said it was privy to a top secret document, entitled, "Norway - Last 30 days", that shows that between December 12th last year and January 8th, the NSA had collected the meta data on 33,186,042 calls in the Scandinavian country.

The original report did not mention that the Norwegian intelligence service was collecting the data and sharing it with the Americans.

The NSA claims it does not collect content on the communications, but rather the 'meta data', such as the duration of the calls, the telephone numbers of the caller and the call recipient, and the location of the phone at the time the call was placed.

Before it was known that Norwegian intelligence was collecting the meta data on telephone calls, as opposed to the NSA, Oslo was criticizing the reports alleging American spying.
 
"It is unacceptable for allies to engage in intelligence against each other's political leadership," Norwegian justice minister Anders Anundsen said in a statement after the report was published on Tuesday.

Jens Stoltenberg, Norway's prime minister at the time the NSA was reportedly casting its net, said that he had not been informed of the monitoring when he discussed the situation with senior US officials after news of the NSA revelations was making headlines in June.
 
"I have not been informed of the sort of monitoring which is now being described," he told NRK. "The information that is now coming out shows that it is necessary to go a second round with the Americans. It is important to get the facts and then evaluate them."
 
The US Embassy in Oslo declined to comment on the revelations: "When it comes to intelligence activity, we cannot comment on individual cases. The United States collects intelligence overseas, as every nation does."

You can share this story on social media: