SciTech sundog: Giant solar mirrors bring light to Norwegian town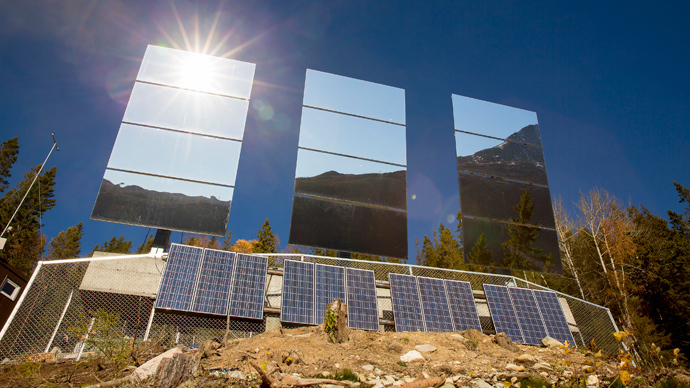 A Norwegian town, deprived of sunlight during the winter, has placed giant mirrors on top of surrounding mountains that will beam light into the valley to cheer up the locals.
Rjukan, some 160 kilometers west of the capital Oslo, is encircled by high hillsides which let no direct sunlight into the town between September and March. For years about 3,500 people living in the area suffered from the lack of sun and had to use a cable car to get on top of the mountains to enjoy some -rays in winter. 
But now three 17-meter large mirrors - hoisted by helicopters and erected about 450 meters above Rjukan - will reflect light onto the town's market square creating the illusion of a second sun. The mirrors – computer-driven heliostats – are designed to follow the movement of the sun over the horizon.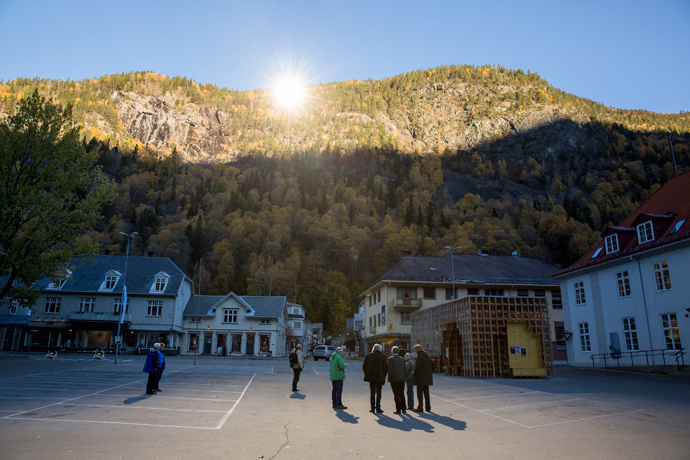 "We think it will mean more activities in town, especially in autumn and wintertime," Karin Roe, head of the town's tourist office, The Telegraph quotes. "People will be out more."
The idea of reflecting sun with solar mirrors was first suggested by Rjukan's founder Sam Eyde in 1913. But the technology that would make it possible did not exist at the time. 
The idea was taken up again by Martin Andersen, an artist and a resident of the Norwegian industrial town.
"It's the culmination of a 12-year-old dream," he told BBC. He said the proposal was very logical. "You look around down there in the dark; you see the sun up here. Why not mirror it down?"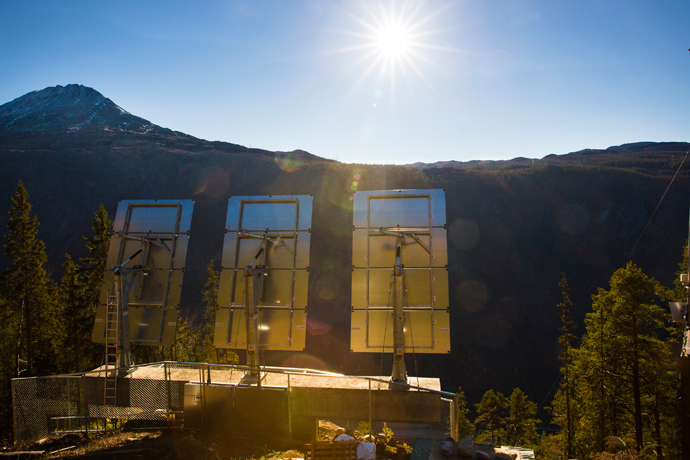 The reflected light will have between 80 and 100 percent of the effect compared to the light that is captured by the mirrors, according to the project's website. 
The scheme designed to send patches of sunlight into the shady town cost some 5 million kroner ($848,000).