Missile movement: Two Scuds 'deployed' to N. Korea's east coast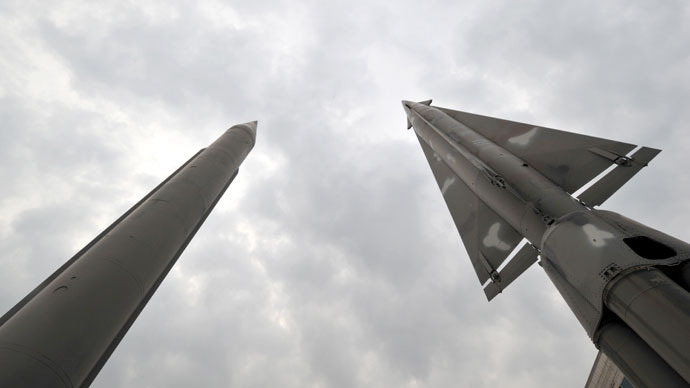 North Korea has deployed two additional short-range ballistic missile complexes to its eastern shore, reports South Korea's Yonhap news agency. Pyongyang may still launch a missile on April 25, the People's Army anniversary, it warns.
The two mobile missile transporter-erector-launchers (TEL) enhanced the ballistic missile division in South Hamgyeong Province where seven more TELs were deployed earlier in April, according to Yonhap. Also, two mid-range Musudan missile complexes have been positioned near city of Wonsan, a mere 180km away from the South Korean capital, Seoul.
South Korea is "closely watching" any suspicious activities of its north neighbor, the agency adds.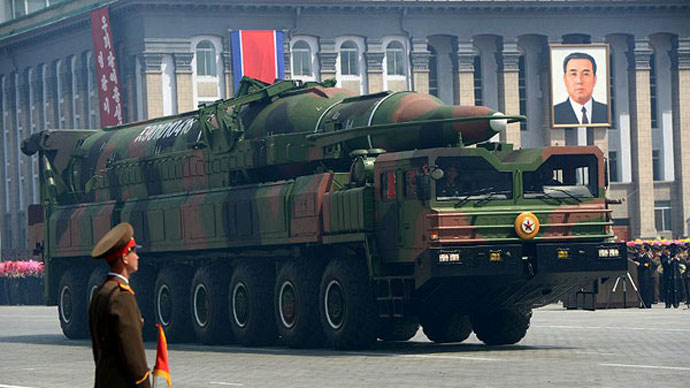 Pyongyang has been escalating war rhetoric against Seoul urging foreign diplomats to leave the zone of possible armed conflict.
The South Korean army grew worried of a possible missile launch on April 15, when North Korea was celebrating the 101st anniversary of the nation's founder Kim Il-sung. However, nothing evolved, not even a military parade – the Democratic People's Republic of Korea (DPRK) merely issued another statement demanding "apologies" from Seoul.

Back in March Pyongyang cancelled the Korean War ceasefire agreement after the US and its "puppet South Korea" went on with their joint drills, when some 10,000 US troops and 200,000 South Korean soldiers took part in the exercises.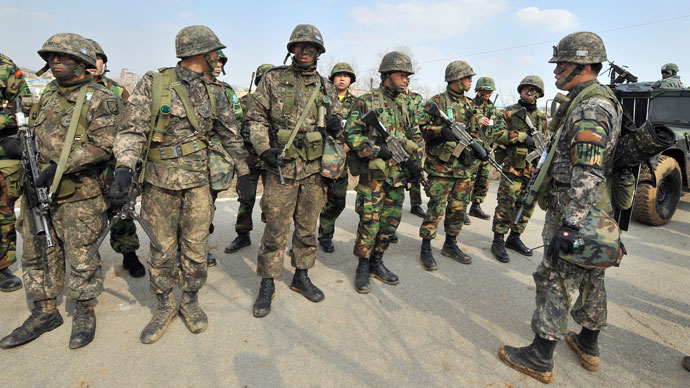 The US responded to with deploying its B-2 stealth bombers, F-22 fifth-generation fighter jets, the destroyer USS Fitzgerald, equipped with an Aegis counter-ballistic missile system, to South Korea, also strengthening its missile defenses in the region.
To that Pyongyang, decrying 'provocations', declared it had final approval for pre-emptive nuclear strikes on US bases in the Pacific and South Korea.
Russia has condemned North Korea's behavior as "unacceptable," but has been trying to maintain a diplomatic position throughout the crisis.
Last week Russian Foreign Minister Sergey Lavrov shared belief that there is a chance that the North Korea crisis could "calm down by itself."
"No one should intimidate anyone with any military maneuvers," Lavrov stressed.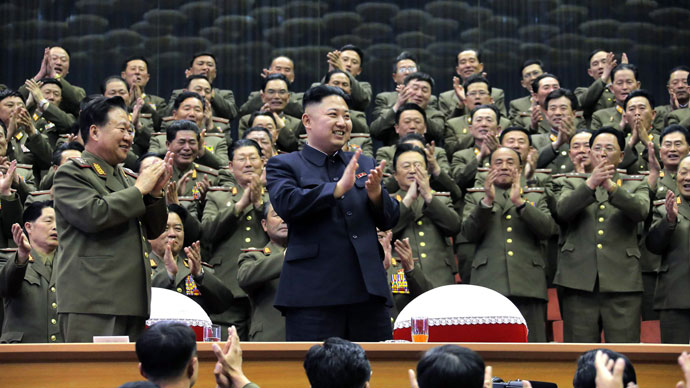 Pyongyang's most recent muscle-flexing comes after the US Secretary of State John Kerry's statement made on April 12 during his visit to Seoul. Kerry said there will be no talks between Washington and Pyongyang unless North Korea makes tangible steps to abandon its nuclear weapons program.
Earlier North Korea's Rodong Sinmun newspaper wrote that talks with the US are possible but not on the denuclearization of the DPRK.
"The US should not think about the denuclearization on the [Korean] Peninsula before the world is denuclearized," the newspaper commented.
Just last Thursday South Korean's Chief of National Security Kim Jang-soo announced that Pyongyang is not capable of conducting a full-scale war on the Korean Peninsula, though localized 'provocations' are still possible.
Now the US-backed South Korea awaits a possible launch of a DPRK missile on April 25. On that date, a military parade in Pyongyang called to demonstrate country's military might and decisiveness might require a more substantial argument in a 60-year-old dispute.
In 2005, the DPRK signed a denuclearization deal to give up nuclear research in exchange for aid. Later Pyongyang backed out of the pact, naming its nuclear arms a "treasured sword" to be kept at hand.
You can share this story on social media: