#FailureToLaunch: Japanese city makes false alarm tweet about N. Korean missile launch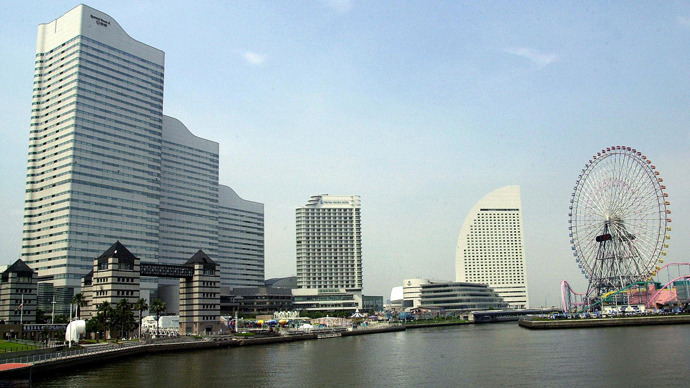 The Japanese city of Yokohama sent a shocking tweet to its 40,000 followers on Wednesday when it accidentally posted a message saying that North Korea had launched a ballistic missile.
The southern Japanese city, which has a population of more than 3.5 million people, prematurely published a tweet on its @yokohama_saigai account saying that "North Korea has launched a missile," Japan Daily Press reported.
The tweet had a blank space where the exact time of the launch should have been pasted in, which was evidence that the message was posted prematurely.
The tweet went online just before 12:00pm local time (03:00 GMT), and was visible for 20 minutes before the city retracted it. "We received a call from one of our followers who had noticed the mistake. We had the tweet ready and waiting, but for an unknown reason it was dispatched erroneously," a city official said.
Twitter is a popular form of social media in Japan, and the city has apologized for the mistake to its followers on its twitter account and on the official city website.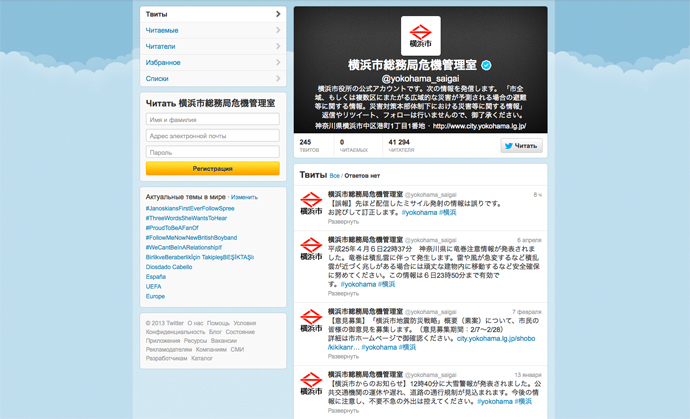 The accidental tweet came as Japan remains on high alert, with Patriot missiles stationed in its capital to protect against an expected mid-range missile test launch by North Korea. The US and South Korea have also stepped up their military surveillance readiness in anticipation of the launch.
The Korean peninsula has seen tensions escalate since the North's third nuclear test in February, which resulted in toughened UN sanctions and drew widespread international condemnation.
On Tuesday, Pyongyang has issued a warning urging foreign nationals to evacuate South Korea, the Korean Central News Agency (KCNA) reported. The statement was followed by threats from North Korea of "thermonuclear" war on the Korean Peninsula.
Earlier, Pyongyang issued a separate warning advising embassies in North Korea to consider evacuating in the event of war. Currently, about two dozen countries have embassies in North Korea; most have said there are no immediate plans to withdraw personnel.
You can share this story on social media: