N. Korean nuclear missile capability? Pentagon divided on Pyongyang threat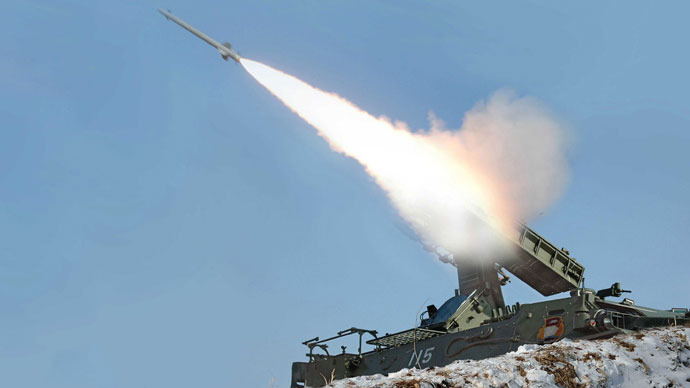 Though serious questions remain about the nuclear threat posed by North Korea, a recently disclosed assessment by the Pentagon claims that Pyongyang has the ability to assemble a nuclear weapon small enough for launch via ballistic missile.
The new information came at a Thursday budget session of the House Armed Services Committee, where US Defense Secretary Chuck Hagel claimed all the same that North Korea is still not able to attack the US with a missile carrying a nuclear warhead. At the same conference, National Intelligence Director James Clapper claimed that North Korean leader Kim Jong-un's latest threats are simply a bid to "elicit recognition from the world, specifically the United States ... of North Korea's arrival on the scene as a nuclear power."
However, the intelligence assessment reports "moderate confidence" that the North Korean army has reached a certain level of technological threat, though Washington seems to be having trouble making up its mind: a Pentagon statement Thursday night following the hearing said it would be "inaccurate" to say North Korea has nuclear missile capability.
The assessment, which was prepared by the Defense Intelligence Agency for senior Obama administration officials and members of Congress, was classified - though a brief one-paragraph portion appears to have recently been declassified.
Its existence came to light during the budget meeting, and The New York Times speculated that it would explain why the Obama administration recently fast-tracked a new anti-missile system to Guam and began work to strengthen missile interception defenses in Alaska and California.
However, Clapper maintained at the hearing that North Korea's 30-year-old leader is only pursuing Pyongyang's long-standing strategy of using threats to push the international community to provide aid.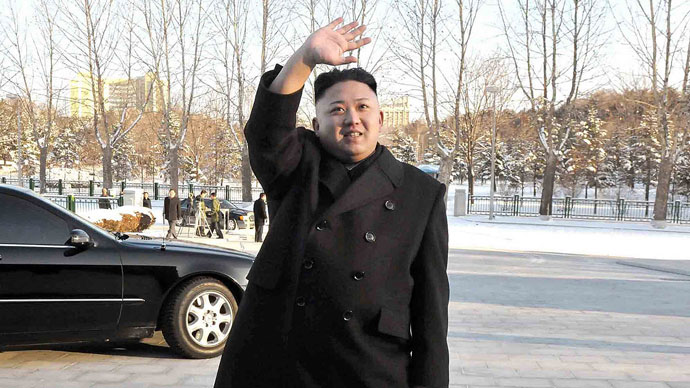 With current tensions running high, the idea that the North's army could successfully deploy a nuclear tipped intercontinental ballistic missile (ICBM) certainly will not help to calm frayed nerves. Still, there are significant questions regarding the country's missile program, which is believed to be capable of a maximum range that includes portions of Alaska and close to Hawaii.
Both the accuracy and distance that North Korea's current missiles are capable of is a matter of dispute, but a series of launches since 2006 have attempted to perfect the country's first domestic ICBM, the Taepodong-2. Analysts believe the potential range of that missile to be anywhere between 4,500 and 10,000 kilometers, though most believe it capable of 6,700km.
As for nuclear tests, North Korea's most recent attempt took place earlier in 2013, and was preceded by another ballistic missile test launch in December which reached waters near the Philippines.
According to Clapper, the regime in the North is believed to be close to fielding a "road-mobile intercontinental ballistic missile."
Regarding Kim's goals with such a move, Clapper added, "His primary objective is to consolidate, affirm his power. The belligerent rhetoric of late, I think, is designed for both an internal and an external audience."
No matter what, Washington has been increasing its presence around the Korean Peninsula.
The USS Fitzgerald, which is positioned next to North Korea, is capable of shooting down any missiles launched from the country. The ship was initially supposed to return to base in Japan following recent annual joint drills with the South, according to US defense officials.
The advanced radar-evading F-22 Raptors were redeployed from Kadena Air Base in Okinawa to the Osan Air Base, which is the main American base in South Korea. B-2 bombers also flew in the vicinity of the North Korean border.
In the meantime, Russian Foreign Minister Sergey Lavrov urged all sides involved in the situation on the Korean Peninsula to refrain from provocations. He asserted that the North Korea crisis should be given a chance to blow over.
"No one should intimidate anyone with any military maneuvers," Lavrov said on Wednesday ahead of one-on-one meetings in London on the sidelines of the G8 foreign ministers' summit. "There is yet a chance the situation will calm down by itself."
The foreign minister added that the US and Russia are in full agreement in their stance on the East Asian country, which borders Russia.
"There is comprehension that our mutual task is denuclearization of the Korean Peninsula and not allowing steps that would bar [us] from accomplishing this task. In any case, Russia and the US support a political-diplomatic settlement of the current situation," Lavrov said.
While China has stated it is not reinforcing its troop deployments on its shared border with North Korea despite the growing tensions, state news agency Xinhua reported. An anonymous source inside the Chinese Defense Ministry told Xinhua that reports of the deployments were "not true." The international community has pushed for Beijing to "reign in" warmongering Pyongyang in an effort to ease the rising tensions between the Koreas.

You can share this story on social media: