South Korea asks US for nuclear support to send 'strong message' to China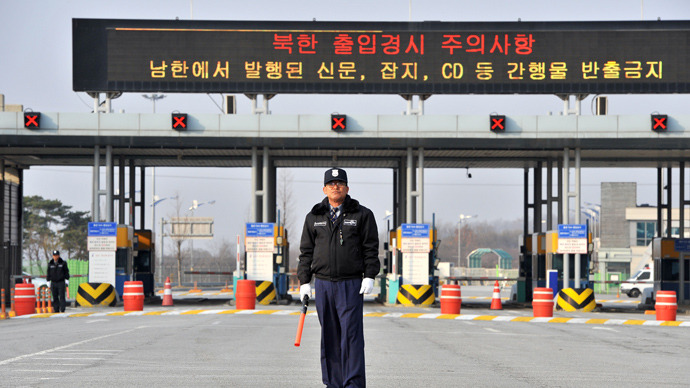 A South Korean lawmaker said that nuclear support from the United States is needed in order to protect against North Korea's continued aggression and unpredictability, but also to keep its larger neighbor in check.
During a trip to the United States, a powerful South Korean politician has suggested that his country needs nuclear weapons of its own - and not just to intimidate North Korea, but also to send a strong message to China.
Rep. Chung Moon-joon, in a speech Monday in Washington DC, said the Chinese have overlooked what Seoul sees as North Korea's aggressive tactics in favor of disputes in Tibet and Taiwan.
"In terms of North Korea, China wants to maintain the status quo, reluctant to be active in putting pressure on it," said. Rep. Chung, who, in his seventh term as a lawmaker, serves as the leader of South Korea's ruling Saenuri Party.
Chung is scheduled to speak again on Tuesday in the second of the two-day 2013 Carnegie International Nuclear Policy Conference. According to Yonhap News, he will suggest that US politicians provide arms to South Korea.
"Possessing nuclear weapons is the best way to counter North Korea's nuclear threats," he said. "It would send a strong political message not only to North Korea but also to China."
Chung, who is one of the favorites to become president of South Korea in the country's 2017 election, also recommended that US officials reconsider giving South Korea wartime control of its own troops within the next two years.
"The US should halt a scheme to move the Second Infantry Division to a base south of the Han River in Seoul," he said. "The US will also have to push for direct talks with North Korea to put a top priority on the denuclearization issue."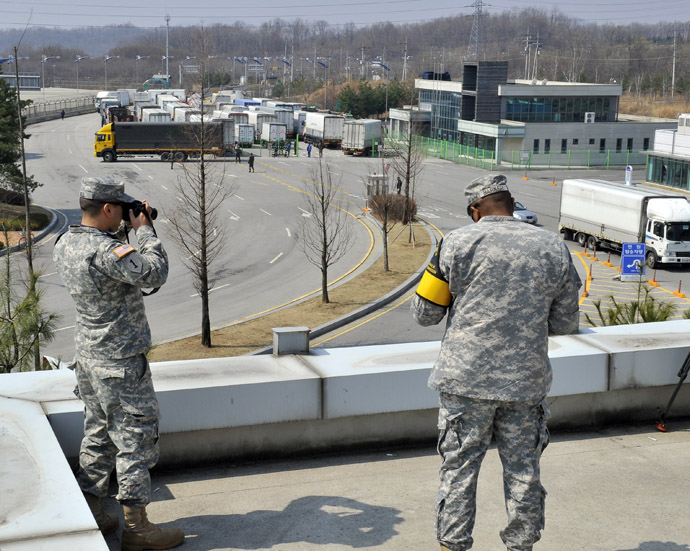 It's not the first time a South Korean lawmaker has pressured the US for nuclear support, but the idea has gained traction on the peninsula after recent provocations from North Korean leader Kim Jong-un. That tension escalated again Monday with North Korea's announcement that 51,000 workers would be recalled from a factory shared with the South, a major step toward ending economic ties.
Other South Korean leaders recanted statements Monday from Unification Minister Ryoo Kihl-jae, who previously said "there is an indication" of activity around North Korea's nuclear test site. South Korean Defense Ministry spokesman Kim Min-seok said Monday that, while there are vehicles in the area, none of the events around the test site are unusual.
Despite the ongoing rhetoric Kim Sung-han, an international relations expert at Korea University in Seoul, doubted the two countries would descend into war. He told USA Today that, if North Korea does appear to be testing nuclear weapons, it's only evidence that Kim Jong-un is desperate for power.
"This problem of power consolidation is his gigantic task to accomplish in a short period of time," Kim said, adding that the North Korean leadership is "gradually losing domestic support" with a chance of an outbreak of public discontent.
"It's always helpful to remind the people that their country is surrounded by evil and scheming enemies, and only the leader and the army can keep the country secure."

Industrial park squabble
Discord between the two Koreas continued on Tuesday, with the North upholding its promise to shut down a joint industrial park. North Korean laborers didn't show up for work at the Kaesong zone in the morning, effectively suspending operations. Earlier, Pyongyang refused to allow South Korean workers to enter the area, located a few kilometers inside the North's territory.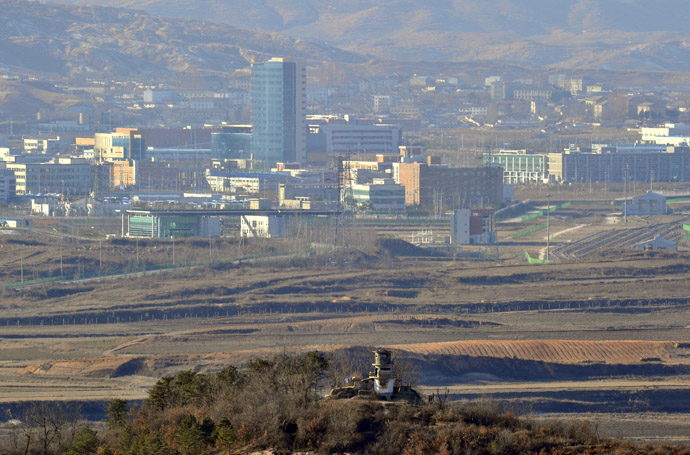 South Korean President Park Geun-hye said that North Korea is undermining its credibility as a place to do business with its decision to close Kaesong. "Investment is all about being able to anticipate results and trust and when you have the North breaking international regulations and promises like this and suspending Kaesong while the world is watching, no country in the world will invest in the North," Park said during a Cabinet meeting.
There are about 475 South Koreans remaining at Kaesong; Seoul plans for 77 to return home on Tuesday. Many are reluctant to leave, as they are worried about the impact their departure would have on their businesses and jobs. Representatives of companies based in Kaesong have held an emergency meeting to address the problem.
The joint industrial park is home to a number of South Korean textile factories and similar enterprises, employing some 50,000 North Korean workers. It has been operating since 2004, when a 'sunshine policy' period in the South opened the door for rapprochement between the two adversaries. Kaesong is considered one of Pyongyang's major sources of wealth. The North's willingness to jeopardize the zone came as a surprise to many experts, who believed the tensions would not escalate past belligerent rhetoric and demonstrative gestures.
You can share this story on social media: