North Korea ends non-aggression pacts with South, cuts hotline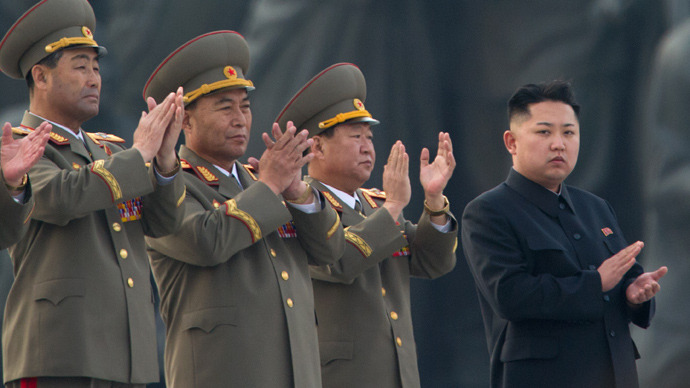 Pyongyang announced Friday that it is nullifying non-aggression pacts with South Korea and cutting the hotline with its neighbor. It comes after the UN Security Council adopted a resolution expanding sanctions against North Korea.
North Korea "abrogates all agreements on non-aggression reached between the North and the South," the state-run Committee for the Peaceful Reunification of Korea said in a statement.
"It notifies the South side that it will immediately cut off the North-South hotline," said the statement, carried by the official KCNA news agency.
South Korean President Park Geun-hye warned North Korea of firm retaliation against any military strikes or other provocations

"I will deal strongly with North Korea's provocations," Park said in a speech at a graduation ceremony for military cadets in Gyeryongdae, central South Korea.

Seoul threatened North Korea that if Pyongyang "attacks South Korea with a nuclear weapon, Kim Jong-un's regime will perish from the Earth."

Meanwhile, Beijing has called for "calm and restraint" and to avoid actions that might further escalate tensions.

"The current situation on the peninsula is highly complex and sensitive" and China "expresses concern," China's Foreign Ministry spokeswoman Hua Chunying told reporters. "We believe the resolution is a balanced one."
As tensions rise on the peninsula, North Korean leader Kim Jong-un visited military units responsible for launching the 2010 attack on the South Korean island of Yeonpyeong, calling on troops to be ready for a confrontation with the enemy, Yonhap news agency reported.
In response South Korea said it will hold a meeting of top security officials on Friday to discuss the escalating situation.
Earlier on Thursday a spokesman for North Korea's Foreign Ministry said his country may deliver a pre-emptive nuclear strike against its enemies in case an attack on Pyongyang is launched.
"Since the United States is about to ignite a nuclear war, we will be exercising our right to a preemptive nuclear attack against the headquarters of the aggressor in order to protect our supreme interest," said the statement.
The new UN resolution adopted Thursday was drafted by the US and China in response to Pyongyang's third nuclear test. It was approved unanimously by the 15-nation council, after three weeks of negotiations between the US and China.
It calls on the implementation of tighter financial restrictions on North Korea, and for a crackdown on its attempts to ship and receive banned cargo in breach of UN sanctions. It also calls on world governments to deny aircraft permission to take off, land or fly over their territory if illicit cargo is suspected to be on board.
The resolution condemns North Korea's latest nuclear test "in the strongest terms" for violating council resolutions, bans further ballistic missile launches, nuclear tests "or any other provocation," and demands that North Korea return to the Nuclear Nonproliferation Treaty.
It goes on to condemn North Korea's ongoing nuclear activities, including uranium enrichment. It also stresses the UN Security Council's commitment "to a peaceful, diplomatic and political solution," and urges that six-party nuclear talks be resumed.
Following the new round of sanctions adopted in the UN Thursday, Germany's Foreign Minister Guido Westerwelle has called for more restrictions to punish Pyongyang. He warned reporters of possible financial, trade and other sanctions being discussed at their regular meeting in Brussels next week on Monday.
You can share this story on social media: