Expansive New Zealand surveillance bill expected to pass through Parliament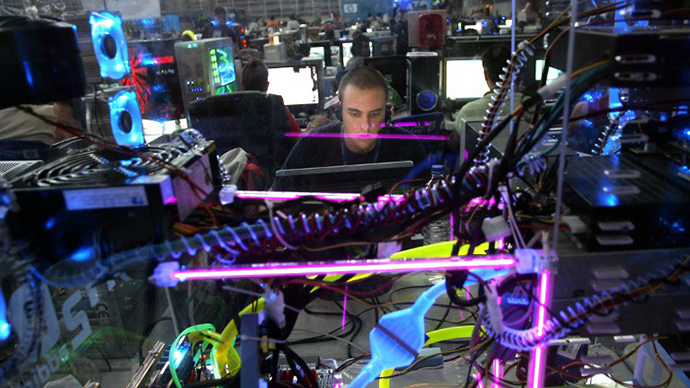 New Zealand lawmakers say they now have enough votes to pass a controversial bill that will expand the government's power, authorizing the interception of private communications in the name of national security.
Peter Dunne, leader of New Zealand's United Future party, changed his position on the legislation and announced his support Tuesday after the bill adopted changes. But critics say the amendments simply aren't good enough. 
If passed into law, more power would be given to New Zealand's domestic and foreign intelligence agencies - the Security Intelligence Service (SIS) and the Government Communications Security Bureau (GCSB). Lawmakers have said that both spy agencies need more resources and less legal restrictions to protect national security, as well as New Zealand's international relations and economy. 
The bill is now expected to pass through Parliament with a majority of one, thanks to Peter Dunne's newfound support for the legislation. Dunne told reporters he changed his mind after Prime Minister John Key agreed to subject the SIS and GCSB to an independent review every five years and force both to release transparency reports revealing the number of times the GCSB and SIS help police or the military. 
"No matter how John Key tweaks the particular legislation in front of him, he won't overcome the suspicion, not of a small group of paranoid people but a wide cross-section of New Zealanders who are asking justifiable questions about how the bodies work, how they should work and why they are needed," former Foreign Minister Phil Goff told the New Zealand Herald.  
Key has said he will outline in the bill a set of principles preventing the law from impeding New Zealanders from unreasonable search and seizure. He also said that a two-person panel would be designated to hear concerns from the Inspector-General of Intelligence and Security, an agency watchdog. 
Concerns have also been raised over what, if anything, the GCSB plans to do with the trove of "private communications," and how metadata will be treated under the legislation. 
"New Zealanders can take comfort the GCSB and SIS will be operating under a far stricter and more proactive oversight regime as they undertake important activities to ensure the safety of this country," Key said.
The "proactive oversight" missed at least 85 cases of illegal spying on New Zealand citizens earlier this year. Leaders across the political spectrum called for intense review policies and an investigation, along with reforms to prevent future problems. 
Deputy Prime Minister Bill English told the New Zealand Herald at the time that the revelations shed light on "a number of longstanding issues the government has been looking at now for a couple of years and it highlights the fact that the legislation for GCSB was probably legally flawed right from the start."  
New Zealand's Kim Dotcom, the founder of Megaupload who is sought by US copyright authorities, has been one of the most outspoken critics of the proposed law. Dotcom previously received a public apology from Prime Minister Key after proving his home was the target of illegal surveillance. 
"Abuse of spying powers is not limited to national security matters," Dotcom said during a heated parliamentary hearing earlier this month. "The GCSB was involved in the raid on my home to support an alleged breach of copyright; it has nothing to do with terrorism or national security."
You can share this story on social media: