Megaupload's Kim Dotcom mulls legal action over Leaseweb 'data massacre'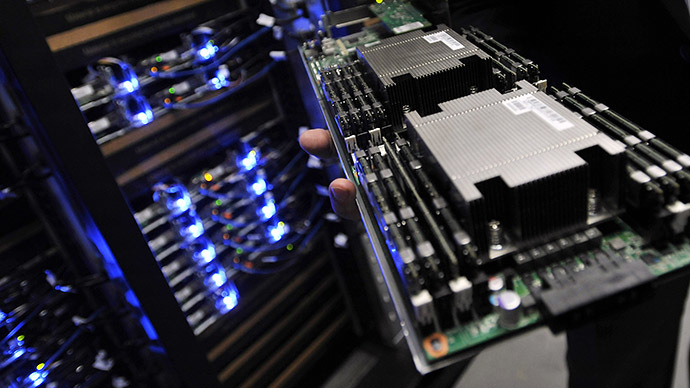 Megaupload founder Kim Dotcom may be suing server hosting company Leaseweb over a "data massacre." The Dutch company says it deleted files from 630 servers due to lack of interest in them, but Dotcom has revealed letters proving otherwise.
The revelation comes a week after Dotcom accused the US government and Leaseweb of deleting millions of personal files without warning, including "petabytes of pictures, backups, personal & business property."

Most of the permanently deleted data came from European users, with servers then re-provisioned to other customers – despite the fact that Megaupload had specifically requested that the hosting provider preserve the information.

"They deleted petabytes of data in the face of Megaupload's data preservation notices. Our legal team asked them multiple times not to delete the data while the US court is deciding the pending cases including the rights of our users," TorrentFreak quoted Dotcom as saying.

But Leaseweb's senior regulatory counsel, Alex de Joode, said his company deleted the data and re-provisioned the servers "after a year of nobody showing any interest" in them.

"We did inform Megaupload about our decision to re-provision the servers," de Joode said in a June 19 statement, thus disputing Dotcom's accusation that the decision was made "without warning." De Joode said that Leaseweb received no answer from the Megaupload team, so they "commenced the re-provisioning of the servers in February 2013."

"To minimize security risks and maximize the privacy of our clients, it is a standard procedure at Leaseweb to completely clean servers before they are offered to any new customer," he said.

To back up his accusations, Kim Dotcom has published an email which was sent from Megaupload's legal counsel to Leaseweb in March 2012. The letter allegedly shows that Megaupload did, in fact, request preservation of the files.

"Megaupload continues to request that Leaseweb preserve any and all information, documentation and data related to Megaupload - as destruction by Leaseweb would appear to be in violation of amongst other things the applicable civil litigation data preservation rules and would interfere with evidence in a criminal matter [...]," said the letter. The email is signed by Megaupload lawyer Ira Rothken and addressed to Leaseweb's A.H. Bram de Haas van Dorsser.

The email adds that "the Mega data on the servers at Leaseweb contain private and sensitive customer data and is subject to applicable privacy and data retention laws."

"Megaupload is negotiating with the United States to discern feasibility of consumer data access and the conditions for the same," Rothken wrote in the letter.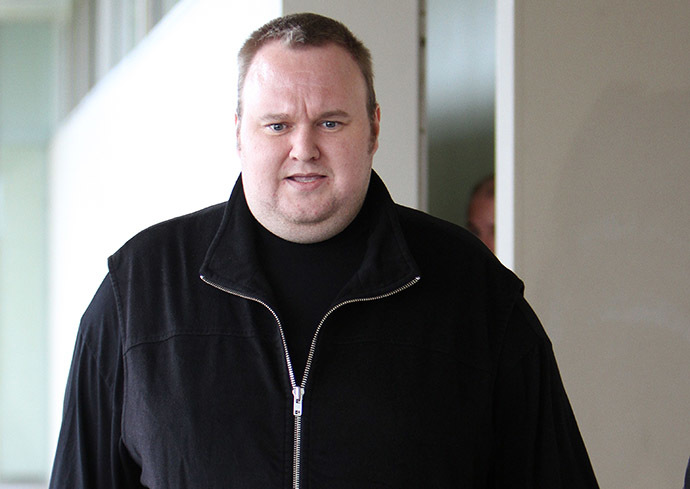 The Electronic Frontier Foundation (EFF) representing the file-sharing website in court made a similar request to Leaseweb USA in April.

"We now write to formally request that you preserve that material both for purposes of contemplated future litigation and as a matter of obligation and courtesy to the innocent individuals whose materials have unfortunately been swept up into this case," the EFF letter reads.

According to Dotcom, Megaupload's legal team is analyzing whether Leaseweb violated the law.

"I can tell you that we are contemplating legal action against Leaseweb," he told TorrentFreak on Wednesday.

"We believe that Leaseweb acted inappropriately under the circumstances when they destroyed data," Rothken told the blogging website. "Ultimately we blame the United States who exercised constructive control over Megaupload's assets and who had the obligation, resources, and ability to preserve all relevant and exonerating evidence including the data located at Leaseweb and failed to do so," he added.

But Leaseweb claims it done nothing wrong. In a June 26 statement, the company stressed that "the contract between Leaseweb B.V. and Megaupload was governed by Dutch law."

"This means the termination, and subsequent data retention needs to be valid under Dutch law. As there was no claim from the Dutch authorities on the data, the data was not subject to evidence rules. Also Dutch and European Privacy legislation prohibit giving third parties (i.e. MegaUpload customers, or Instra) direct access to their data," the statement read.

Dotcom, who made a fortune from his file-sharing service Megaupload, is currently under a federal investigation, launched by the US Department of Justice after police raided his home. He is currently free on bail in New Zealand, with an extradition trial set for August.

The US has charged the Megaupload founder with facilitating copyright fraud on a massive scale, racketeering, and money-laundering, which carries maximum sentence of 20 years in jail.

Authorities claim Megaupload has cost copyright holders upwards of $500 million in lost revenues, due to content being illegally uploaded to its servers. The Department of Justice also believes Dotcom illegally earned $175 million by selling ads and subscriptions on the site.

On the anniversary of his arrest last January, Dotcom launched a new file-hosting site called 'Mega.'