Netherlands apologizes over Russian diplomat arrest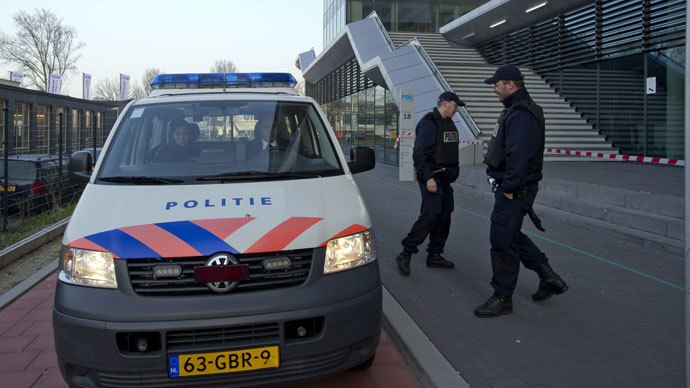 The Netherlands has apologized to Russia for the detention of its diplomat, which violates the Vienna Convention on Diplomatic Relations, the Dutch Foreign Ministry said.
The apologies came from Dutch Foreign Minister Frans Timmermans, who acknowledged that the diplomatic immunity of Russian minister-counselor Dmitry Borodin was infringed by local police.
"The minister personally expressed his apologies to our ambassador in the Netherlands, and said that he would hand the results of the police investigation over to the Russian side," said Russian Foreign Ministry spokesman Aleksandr Lukashevich.

Earlier, Dutch officials said that they would apologize only if the inquiry into the incident proved that the Vienna Convention had been violated.  

Borodin said he was badly beaten by unidentified men in camouflage uniforms who forced their way into his apartment in The Hague on Saturday evening.

Russia has complained that the diplomat was then handcuffed and taken to a police station where he was held for several hours without explanation.

The Russian Embassy in the Netherlands said that his children, aged four and one, had to spend the night in a police station as well.
 
Borodin went on to say that the intruders didn't produce any official documents proving that they were from the police.  Moreover, they ignored him when he said he was a diplomat, he said.

The incident provoked a strong reaction from the Russian authorities, with President Vladimir Putin demanding an official explanation.

"We are awaiting an explanation, an apology and also punishment of those responsible," Putin said at a news conference after attending the APEC summit in Bali, Indonesia. He added that Russia's reaction would depending on what action the Dutch would take.  

The Dutch media reported that the police was summoned to Borodin's home because they had received reports from his neighbors about the mistreatment of his children.

The Dutch Foreign Ministry said that the detention of the Russian diplomat had nothing to do with recent tensions between the two countries over the continued detention of Greenpeace activists who staged a protest at a Russian oil rig off Russia's Arctic coast.
You can share this story on social media: