Netherlands goes to intl court seeking release of Greenpeace crew, ship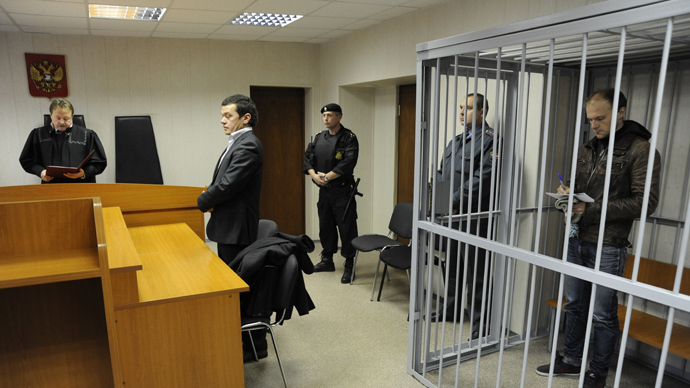 The Netherlands has filed a lawsuit against Russia in an international maritime dispute court, in a bid to win the release of the Dutch-registered Greenpeace vessel Arctic Sunrise and its 30-strong crew – all of whom face charges of piracy.
"I really want to consult with my Russian colleagues...to get these people freed as soon as possible," Dutch Foreign Minister Frans Timmermans told AP.
"I don't understand why this could be thought to have anything to do with piracy; I don't see how you could think of any legal grounds for that."
The Greenpeace activists, who hail from 18 countries, were detained while boarding a partially-constructed Gazprom oil rig in the Arctic on September 18. Greenpeace insists the activists merely intended to stage a peaceful protest, but a Russian judge sentenced all of them to two months in jail. The Arctic Sunrise vessel is currently anchored outside the port city of Murmansk. 
Among the 30 people charged are two freelance journalists from Britain and Russia who were reportedly taking pictures and recording videos when they were arrested. Activists from the UK, the Netherlands, Canada, Argentina, Italy, France, Australia, Russia, Switzerland, Turkey, Denmark, and New Zealand have also been charged, according to Greenpeace. 
The UN-backed International Tribunal for the Law of the Sea in Hamburg, set up in 1996, will seek a third party to resolve the dispute between the Netherlands and Russia. 
"Russian officials will now be called to explain their actions before an international court of law, where [they] will be unable to justify these absurd piracy allegations," Greenpeace lawyer Jasper Teulings posted on the environmental non-profit's website.
If the court does not rule in favor of the Netherlands, The Hague will "ask the Tribunal on the Law of the Sea for temporary measures for the release of the ship and its passengers," in two weeks, according to Timmermans.
British Foreign Secretary William Hague raised the issue with Russian Foreign Minister Sergey Lavrov last week. More talks are expected. 
 "We [will] remain in close contact with all other nations whose citizens were involved, and make representations to the Russian authorities as necessary," Hague's statement read. 
Greenpeace activists will be holding rallies in 170 locations across 45 countries on Saturday, as part of a global day of solidarity.
You can share this story on social media: