NATO developing beam to pin drones and car bombers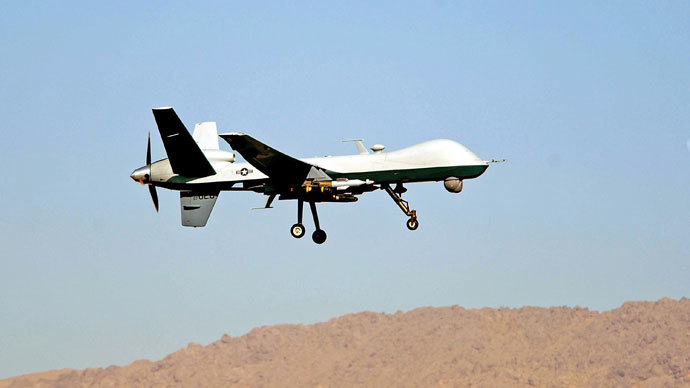 NATO scientists in Norway have revealed a technology, which can stop a suicide bomber's car before it can reach its target and can also knock UAVs out of the sky.
The block's scientists have developed a high-intensity electromagnetic beam, which can stop cars, jet skis and drones by interfering with the vehicle's electronics.
In a NATO produced video, which has been posted on YouTube, the beam halts a car in a simulation of a vehicle approaching a military checkpoint.
In another test the beam emitting device is located in the back of a vehicle, which then stops another car approaching it from behind.

"The ignition will generate a very high electromagnetic pulse and it will interfere with the control system inside the car so the car engine will stop," says Dr. Ernst Krogager, NATO's STO SCI-250 task group chairman, who helped design the weapon. 
"It's a fairly safe and simple way of doing it and its also non-lethal, it doesn't actually kill anyone or harm anyone, and it doesn't really harm the vehicle much either," explains Mr. Odd Harry Arnesen, a senior research scientist at the Norwegian Defense Research Establishment.
The electromagnetic beam can also work against remote controlled bombs by jamming radio signals. Testing is due to finish in 2014.
There have been 3,274 coalition deaths in Afghanistan, most of these among NATO members, and in the more recent years of operations, the most likely cause of death by enemy action was by improvised explosive devices (IED's) and suicide bombers.