30 dead in attack on NATO convoy in Afghanistan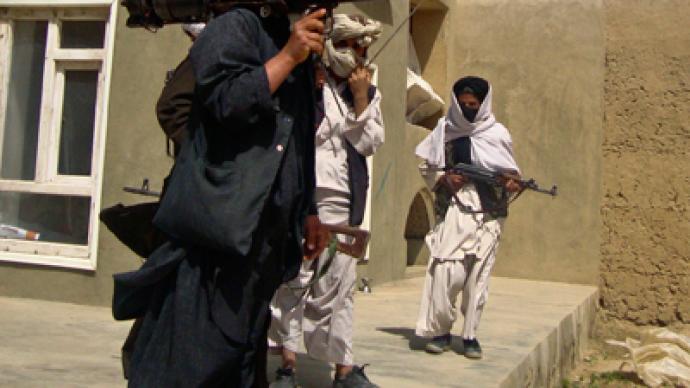 An attack on NATO forces in Afghanistan has left more than 30 people dead, including 14 militants, five Afghan security guards and a soldier.
However the Taliban's disputed the figures, saying ten of their members were injured and 40 Afghan forces were killed, Press TV reported. Insurgents ambushed a supply convoy of the NATO-led coalition on Wednesday in a mountainous area in west of the country. The ensuing firefight lasted for three hours, local officials reported on Thursday.The attackers were armed with heavy weapons, including rocket-propelled grenade launches and machine guns, AP says citing Sayed Abdul Wahid from the Arya security company, which lost five of its employees in the attack.The highway where the battle took place is regularly used by coalition supply trucks, Najibullah Najibi, a spokesman for the Afghan National Army's western region said.The news comes just days after a Taliban suicide bomber attack on a NATO convoy in Kabul, which killed 17 people including a dozen Americans on Saturday. The incident was the deadliest strike against coalition forces in the Afghan capital since the occupation began in 2001. Also a major bombing plot in the Afghan Defense Ministry was thwarted recently, when security forces discovered 10 suicide vests hidden in the ministry's building. Attacks on coalition forces have risen this year after a series of scandals involving US troops. Afghans were outraged by the video showing US Marines urinating on the bodies of slain Taliban fighters. The burning of Korans by US troops in February and the massacre of Afghan civilians by a US soldier on 11th March also harmed the image of the foreign troops among the local population.
You can share this story on social media: