Separate attacks in Afghanistan kill 8 NATO soldiers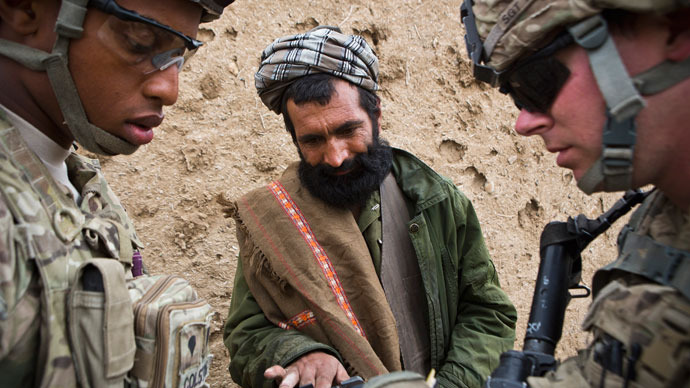 Fresh attacks in Afghanistan claimed the lives of eight NATO soldiers. The deaths came from an improvised roadside bomb and an Afghan soldier turning his gun on the troops in the bloodiest week for international forces since the start of the year.
The first attack took place in the volatile province of Kandahar, taking the lives of five US soldiers in an improvised roadside bomb incident on Saturday, according to US officials in Kabul and provincial authorities.

Another incident took the lives of another two soldiers when an Afghan soldier in the western province of Farah turned his gun on the troops. The Taliban claimed responsibility for the attack via email, according to Reuters.

One of the soldiers killed was a German national, part of the special forces, the German army confirmed in a statement on Sunday, adding that the soldier was killed in an insurgent attack during a joint operation near the northern city of Baghlan. Another German soldier was wounded during the operation.
The spokesman, Qari Yousouf Ahmadi, explained that the Afghan soldier was actually an "infiltrated mujahidin."

Aside from Saturday's attacks, three British soldiers were also killed by a roadside bomb in Helmand province on Tuesday.

Last week's death toll for US troops amounts to 21, including Saturday's attacks and three air crashes.

The bloody week of violence underlines the lasting volatility in Afghanistan and the dangers faced by the NATO-led international Security Assistance Force (ISAF) ahead of their power handover to Afghan security forces next year, when the US withdraws from the country.