Dubai top cop warns of Islamists 'plot' against Gulf govts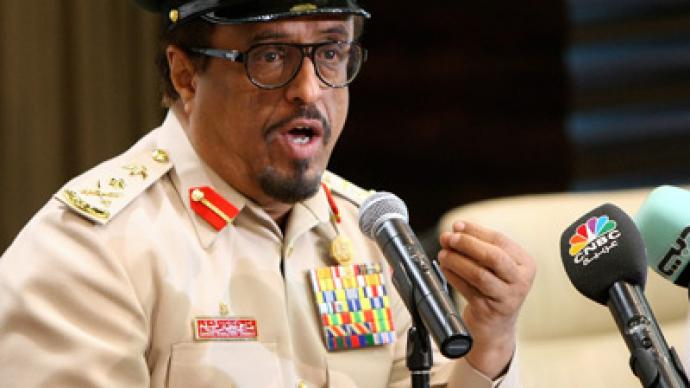 Dubai's police chief has warned of an "international plot" to overthrow the governments of Gulf Arab countries. Dahi Khalfan says the region needs to be prepared to counter any threat from Islamist dissidents.
"There's an international plot against Gulf States in particular, and Arab countries in general…This is preplanned to take over our fortunes," Khalfan told Reuters."The bigger our sovereign wealth funds and the more money we put in the banks of Western countries, the bigger the plot to take over our countries," he said.The comments come just one day after eight people were arrested in the United Arab Emirates for allegedly "opposing the country's constitution" and plotting "crimes against state security."At least 20 dissidents, most of them Islamists, have been detained in the UAE since April, according to activists.Human rights activists say those detained are believed to be linked to al-Islah, an outlawed Islamist group in the UAE. Suspected members were targeted amid fears that they may be allies of the Muslim Brotherhood – a group which Abu Dhabi has accused of trying to destabilize the region. "I had no idea that there is this large number of Muslim Brotherhood in the Gulf States. We have to be alert and on guard because the wider these groups become, the higher probability there is for trouble," said Khalfan."We are aware that there are groups plotting to overthrow Gulf governments in the long term," he said.Islah's members have said that although the group shares common goals with the Brotherhood, they are not specifically linked to the party.Khalfan, who is known as one of the most outspoken security officials in the United Arab Emirates, also accused Shia power Iran and its ally Syria of interfering in the Gulf States – most of which are ruled by Sunni Muslim monarchies.Authorities in the United Arab Emirates have been quick to tackle domestic opposition since pro-democracy protests erupted in the region as part of the Arab Spring movement.